If you've never tried shakshuka before, it's a dish typically made with poached eggs in a rich tomato sauce. It can be eaten on its own or served with crusty bread.
This is a twist on the classic and uses my Spicy baked bean recipe as the base and 'cheesy tofu' as the eggs.
You can find the recipe for my beans in the breakfast recipe section of my website.
WHAT YOU WILL NEED:
x2 portion of Spicy baked beans (recipe a few posts back)
1 block firm tofu
Pinch of salt
1 tsp garlic powder
2 tbsp nutritional yeast
Fresh parsley

For the tofu, I took the firm tofu, and squeezed out the liquid, before adding to a blender along with a pinch of salt, garlic powder & nutritional yeast. I pulsed it a few times until the tofu resembled scrambled eggs. Using a spoon, I made two large wells In the sauce and spooned in the tofu mix. (This is where you would crack in your eggs, if using) I then popped the pan in the oven for 5 - 10 minutes, before garnishing with chopped parsley and serving with crusty bread.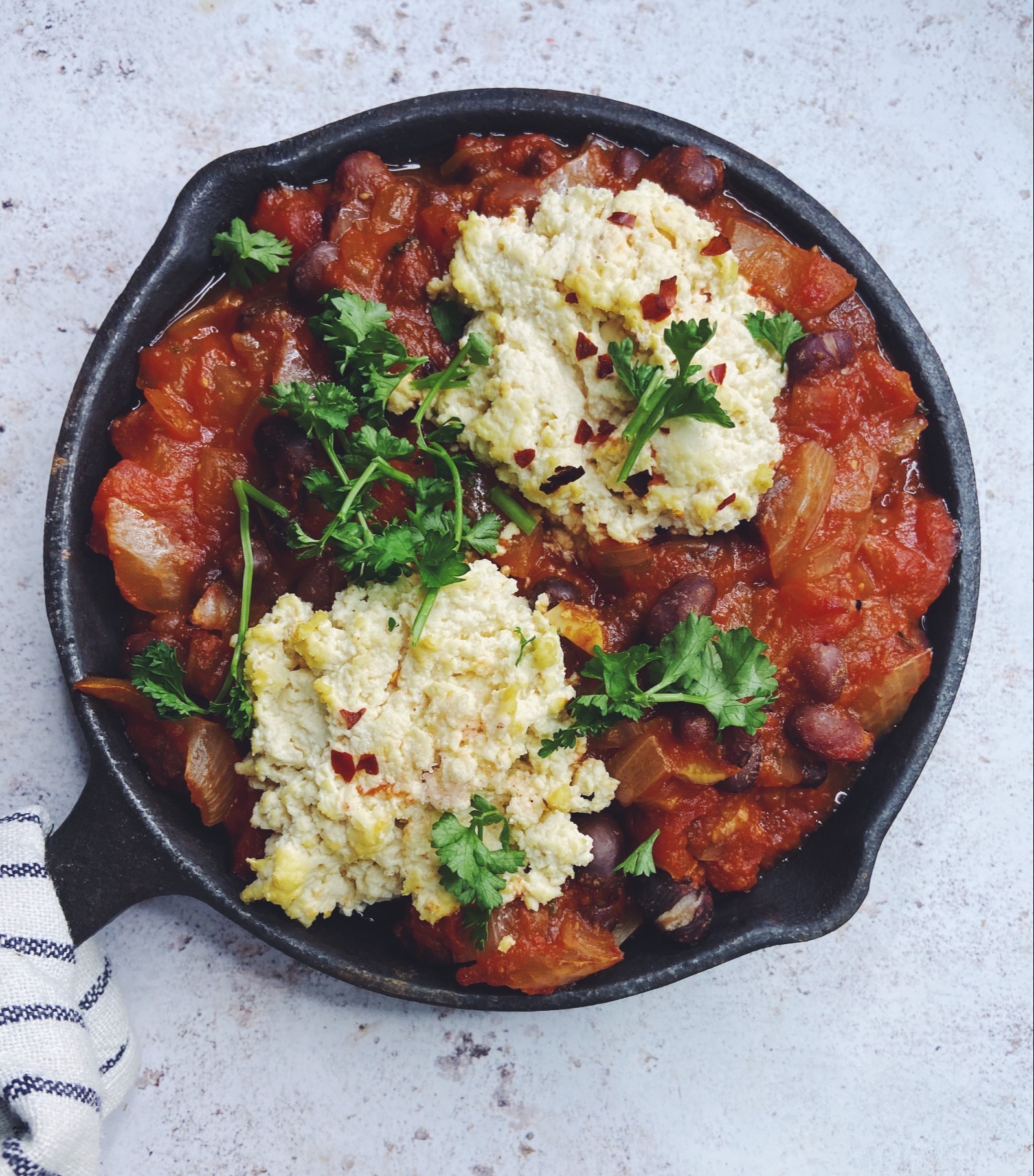 WHY YOU WILL LOVE THIS RECIPE:
It is simple to make, and packed full of so much flavour

It's high in protein & fibre helping to keep you fuller for longer

You can make a big batch of the spicy beans and freeze in individual portions to make this breakfast even quicker.
DID YOU MAKE THIS RECIPE? TAG @ROOTEDLIVING1 or #rootedrecipes