This pasta dishes uses avocado and garlic as a cold creamy sauce, with the crushed almonds for crunch. It is so quick and easy to make, and a real time saver. This also tastes great as a cold pasta salad the next day. I chose chickpea pasta to add a protein punch to this dish.

This is one of my fvaourite recipes to make on those "lazy nights" when you don't want to fuss around much with dinner. It can be made with any pasta you like ( I used chickpea in this dish for an added protein punch)

Ingredients
150g pasta

1 avocado

Juice of 1 lemon

1/4 cup cashew nuts

2 cups kale

1 cup peas

1 tbsp. olive oil

2 garlic cloves

chilli flakes

2 tbsp. Nutritional Yeast
INSTRUCTIONS
1. Cook the pasta as per packet instructions
2. Blend the avocado, lemon, nutritional yeast, cashew, peas and salt together.
3. Heat olive oil in a pan and fry the garlic and kale.
4. Add the pasta and stir in the avocado sauce.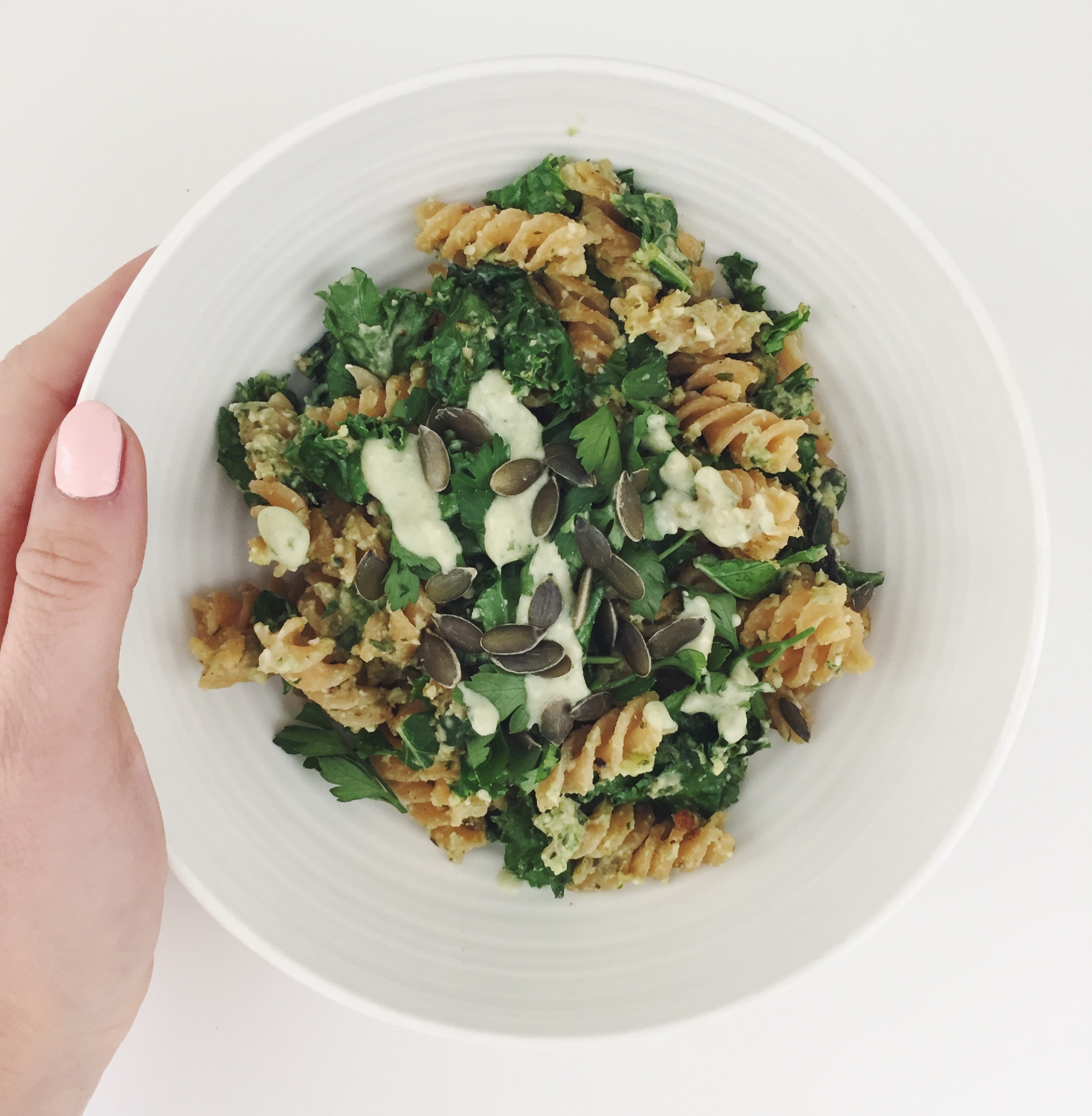 Why you will love this recipe:
This pasta comes together in just 20 minutes and is perfect to make for busy weeknights. Leftovers of this recipe store great in the fridge

It's a great high-protein vegan recipe that everyone will love.

This recipe is versatile and can be made with any pasta you like or any mix-ins you love (like green peas, sundried tomatoes, & broccoli)
DID YOU MAKE THIS?
Tag @rootedliving1 or Hashtag #rootedliving