SUPER GREEN BREAKFAST WRAP
If you watch reels or tick tocks you will have seen the famous toasted wrap, so I decided to make my own version using egg and spinach as a base for my wrap and then filling it with my favourite breakfast items....and let me tell you, it was one of my favourite recipes I have made.
If you have worked with me, you will know that I always recommend starting the day with a high protein breakfast. This supports energy, and prevents blood sugar crashes that can happen later on in the day. Pairing protein with 2-3 portions of veg and a source of healthy fats is a great way to support slow releasing energy.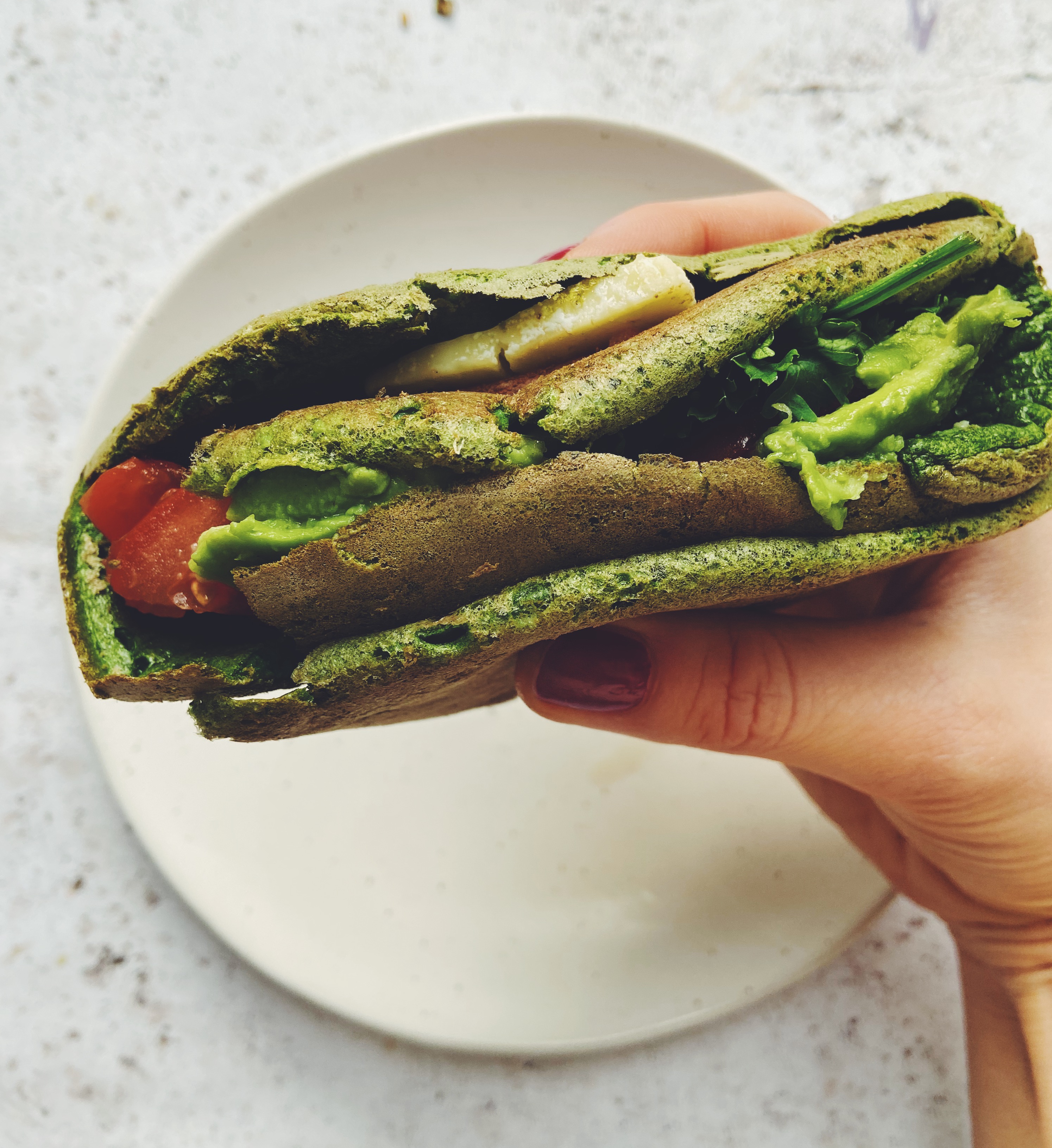 These wraps are so quick and easy to make, and you can get creative with what every fillings you like.

If you are vegan, or can't eat eggs, you can make the base of your wraps with chickpea flour. Simply add 1/3 cup chickpea flour with 2/3 water a pinch of salt. Mix together until a batter forms. Then heat a non stick pan and pour in the batter. Allow to cook for a few minutes, before flipping.
Ingredients (serves 1)
WRAP
2 eggs
Handful of spinach
Salt and pepper
FILLINGS
Handful of cherry tomatoes, chopped
1/4 cup grated cheese (I used @yeovalley valley organic cheddar)
Wilted spinach
1/2 avocado
METHOD
Put the wrap ingredients into a blender and blitz. Heat a non stick pan, and pour the wrap mixture in, spreading evenly around the pan. Turn the heat down and allow to cook for 5-7 minutes.
Meanwhile prep your filling ingredients (you can add anything you want)
Once your wrap is cooked through, flip onto a chopping board and add fillings. Fold up and toast on both sides in the same frying pan!
DID YOU MAKE THIS? TAG @ROOTEDLIVING1 or #rootedrecipes and l
et me know what your favourite filling combos are!