These deliciously easy fritters combine beetroot, chickpeas, herbs and spices to make a nourishing, quick and easy lunch. I like to enjoy my fritters on top of a salad, or in a wrap with lots of hummus.
They are naturally gluten free, and vegan and perfect to meal prep for the week ahead.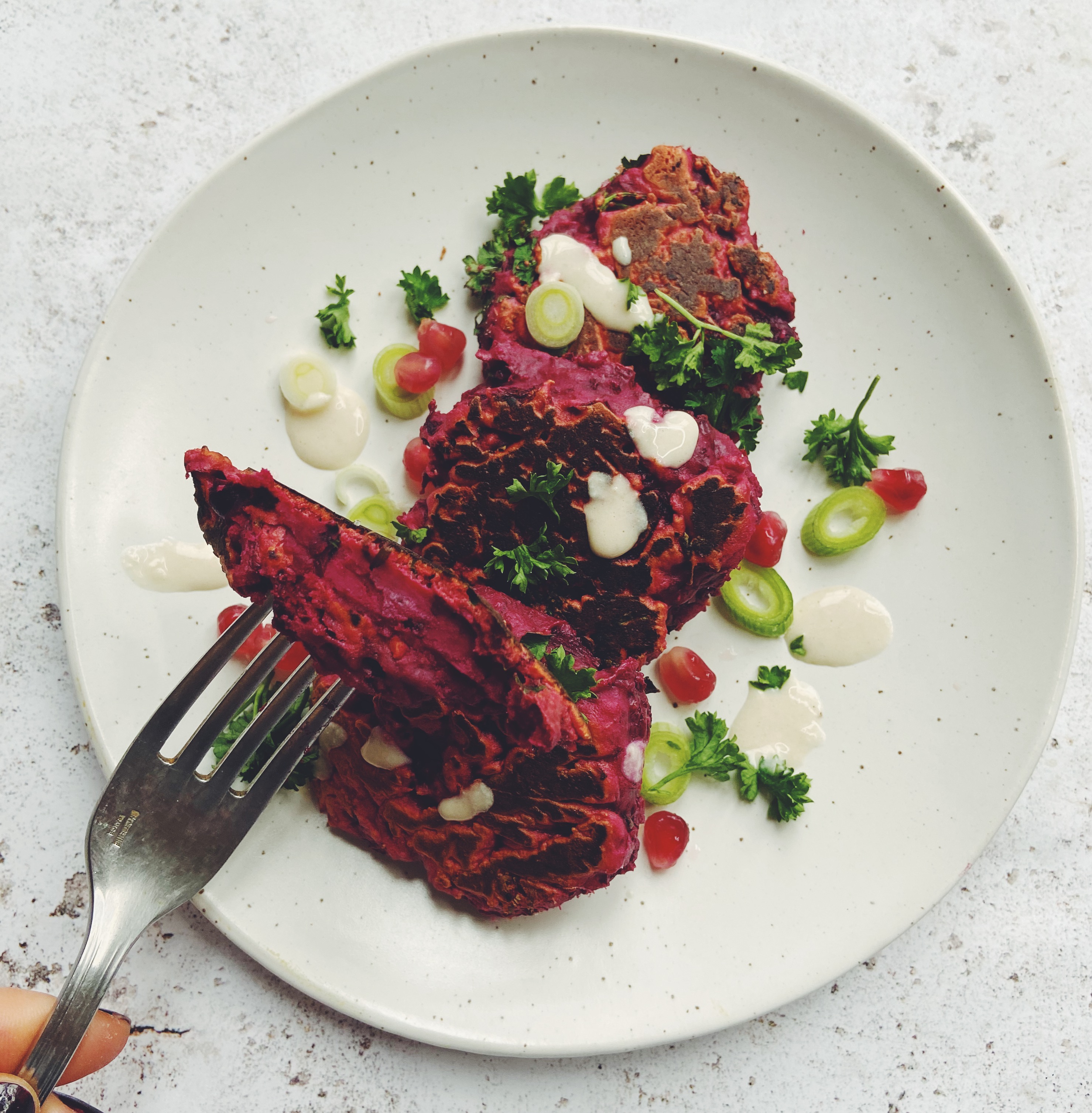 WHY YOU WILL LOVE THIS RECIPE:
1. They are super easy to make. Throw everything together without any fuss, cutting or chopping.
2. These spicy fritters go well with anything. They are great to add to salads, wraps or in nourishment bowls, or on their own as a tasty snack.
3. Beetroot adds a delicious flavour and are high in fibre, Iron and Vitamin C.
4. These fritters store well in the fridge, and simply need reheating in the oven when you want to enjoy them. They also taste great cold for lunch on the go
Ingredients
2 cooked beetroot
Handful of fresh parsley, chopped
1 cup chickpea flour
1 tsp garlic salt
1 tsp ground coriander
1 tsp ground cumin
¼ cup warm water
METHOD
Mash the cooked beetroot with a fork, or add to a food processor. Next add all the other ingredients and mix well. Leave for 5 minutes. Heat a drop of coconut oil in a pan, and add tablespoons of the mixture, in batches and cook for a couple of minutes on each side. Transfer to a plate and set aside. Alternatively cook the fritters in a preheated oven at 180C for 15 minutes.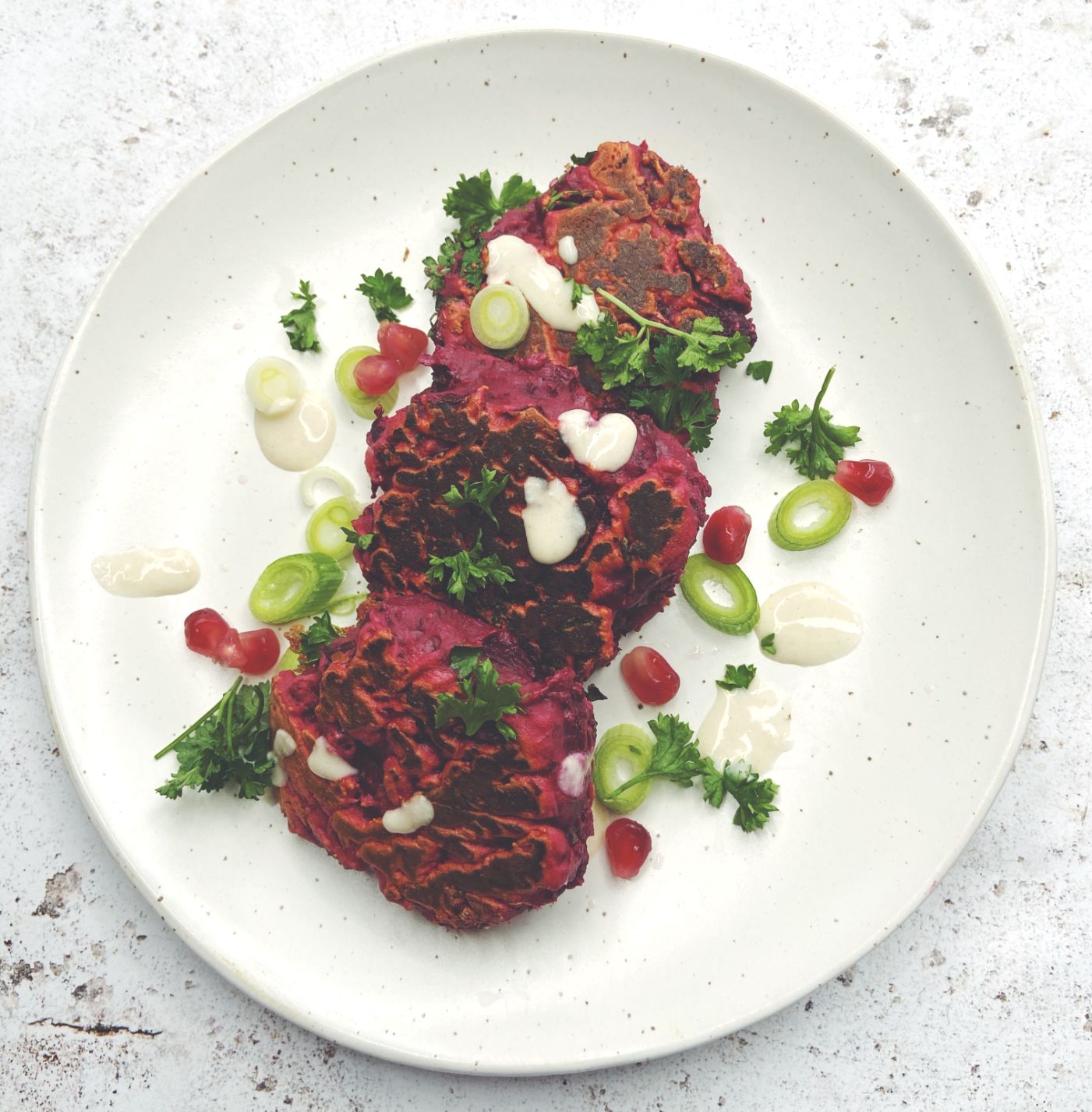 DID YOU MAKE THESE? TAG@rootedliving1 or #rootedrecipes