My favourite Summer smoothie recipes
I first discovered smoothie bowls when I was living in California. I would often meet friends for brunch, and order an Acai bowl which were new on the scene back then, but honestly I didn't really know what they were except that they tasted delicious. Since then I have been hooked, and now make my own versions trying out different combinations of fruit, veg (for a lower sugar option), protein powder, and superfood powders.
These are my current favourite combinations.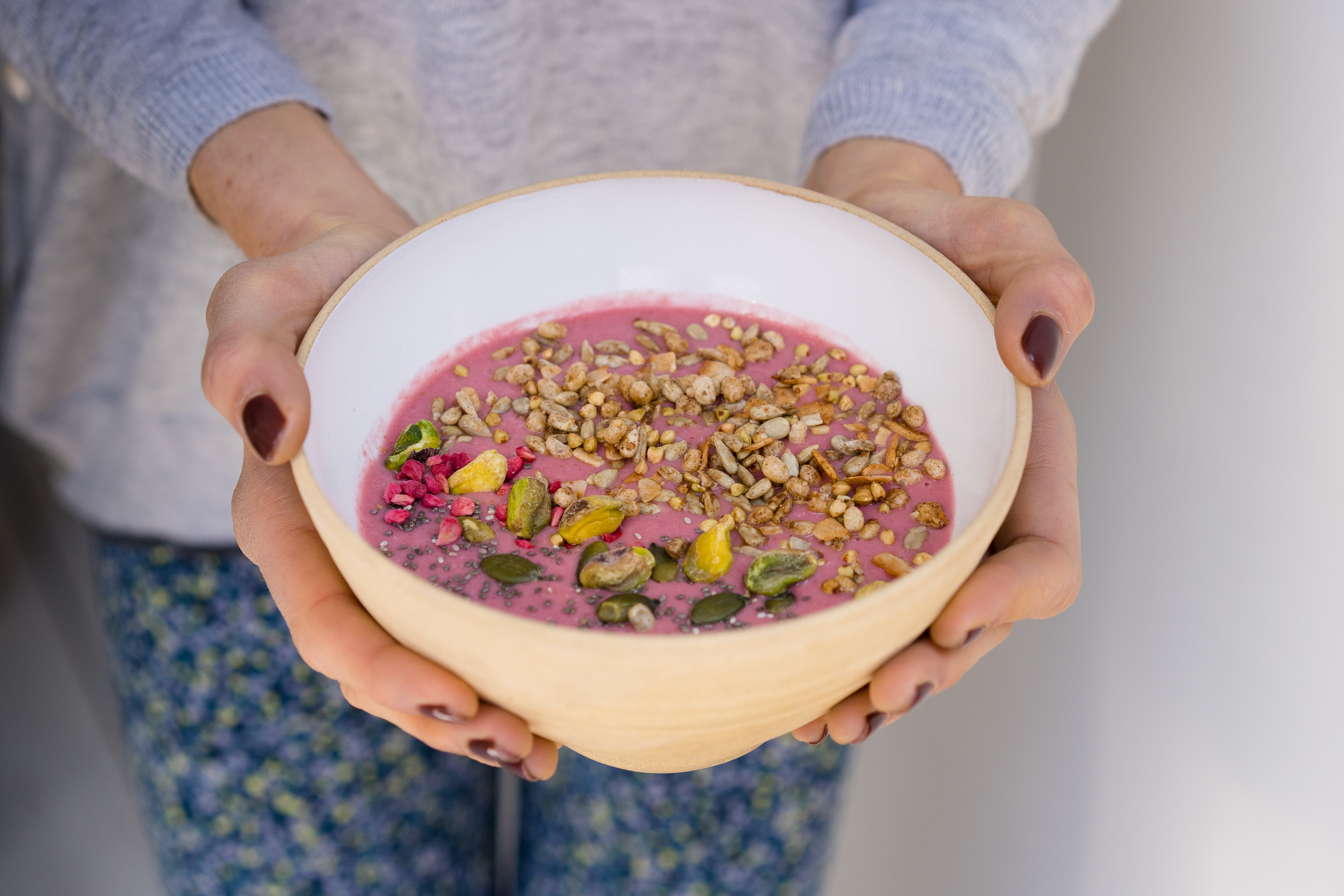 Berry Tastic

Serves 1

1 frozen banana
1/2 cup berries ( I love using blackberries)
3-4 chunks courgette
1 scoop berry protein powder ( I use Raw sport)
2 tbsp Acai powder
Superfood Chocolate

Serves 1

1 cup steamed then frozen sweet potato
1 frozen banana
3 chunks courgette
1tbsp nut butter
1 tbsp Cacao Powder
1tsp pink salt/ cinnamon
(This is my personal favourite because it literally tastes like dessert :)


The Green one
Serves 1

1 frozen Banana
1/2 cup frozen pineapple
3 chunks courgette
handful of spinach
1 scoop protein powder (I use form nutrition)
Simply place all the ingredients in a blender and whizz until creamy and smooth.
( I use a nutri bullet - but it does need some help to blend the frozen fruit)
Serve in a bowl, decorated with your choice of toppings. TIP: For a super thick consistency don't add any water.
Topping Ideas

Sliced banana
Fresh Fruit - berries, mango, kiwi
Sunflower seeds
Pumpkin seeds
Chia seeds
Hemp seeds
Coconut flakes
Almond Butter
Homemade granola