Roast Sweet Potato Hummus
This roasted Sweet Potato hummus is light and creamy and packed full of goodness. Its naturally high in protein and contains the added benefit of sweet potato , which is a great source of beta carotene, a potent antioxidant that gets converted to Vitamin A.
Sweet potatoes are an excellent Immune system supporter and anti-inflammatory due to the richness in minerals and vitamins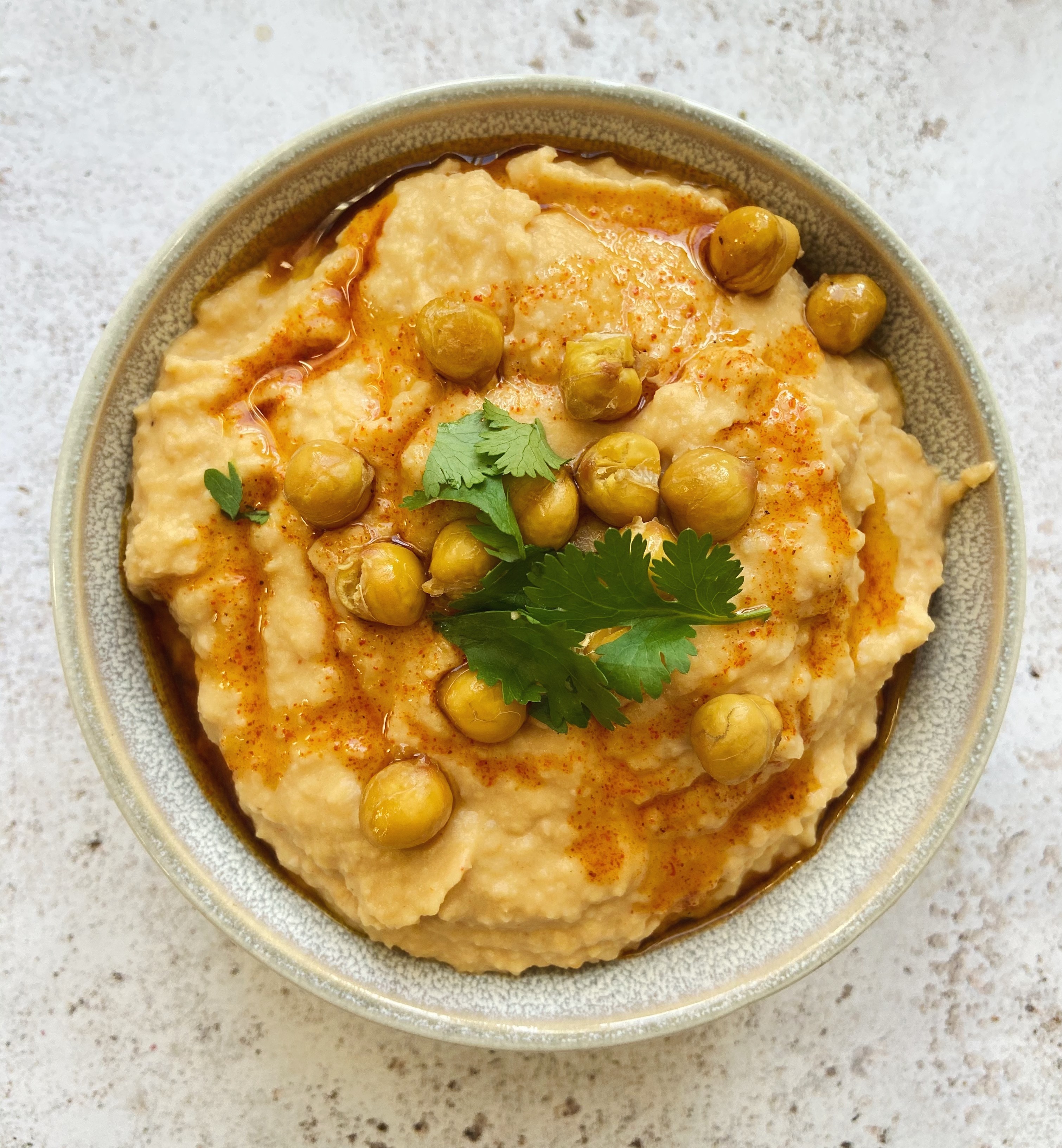 Hummus is one of my ALL-time favourite foods. It is made with a base of chickpeas and tahini but can be mixed up with a variety of different add ins. I love adding in a veggie (because it is all about getting in those veggies) Roasting the vegetables gives a delicious depth of flavour.

In this recipe I am adding roasted sweet potato but I also love making caramelised onion, roasted red pepper, spiced carrot or Mexican corn hummus.

This recipe is naturally vegan and gluten free and it will last up to a week in the fridge.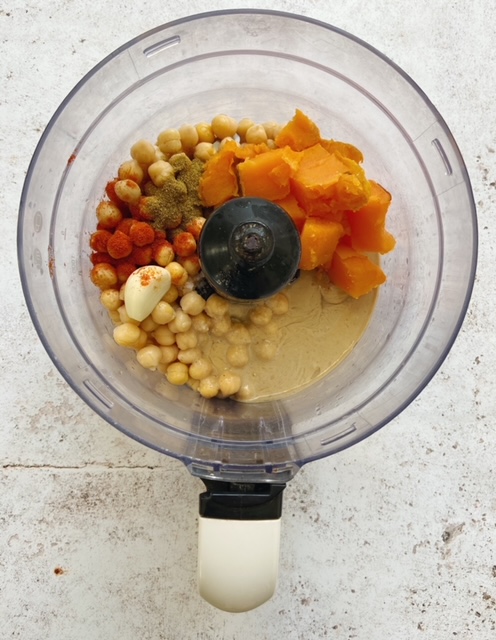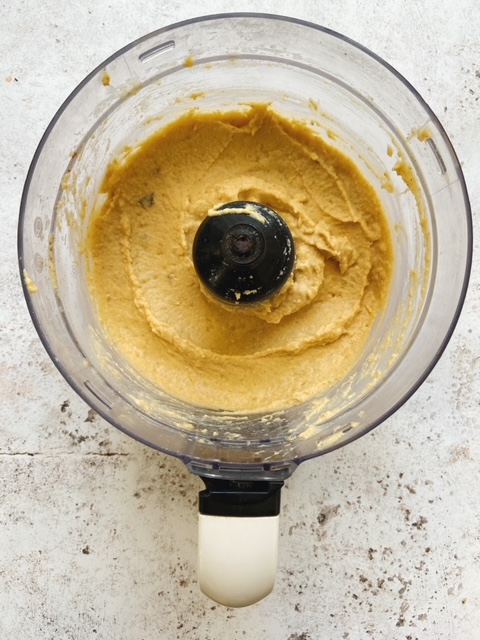 INGREDIENTS
1 cup sweet potato, peeled and cut into cubes
1 tin chickpeas, drained & rinsed
1 tbsp olive oil
1/2 cup tahini
1 clove garlic
1 tsp paprika
1 tsp ground cumin
Pinch of salt
Juice of 1 lemon
1/2 cup filtered water

INSTRUCTIONS

1. Toss the cubed sweet potato with olive oil and salt and roast in the oven for 25-30 minutes or until soft.

2. Drain and rinse the chickpeas. Remove the skin by gently rolling the chickpeas in a wet tea towel. (removing the skins is what makes the hummus extra creamy)

3. Add the chickpeas, sweet potato and all the other ingredients into a food processor and blend for 1 minute. You may want to add more water to create desired consistency.

4. Serve with homemade flaxseed crackers, toasted pitta, or chopped veggies.
MY FAVOURITE WAYS TO EAT HUMMUS

With crackers as a simple snack

With cut up veggies for a light and refreshing snack

As a spread on toast or in sandwiches

As a dip with burgers, falafel salad bowls (OR ANY MEAL)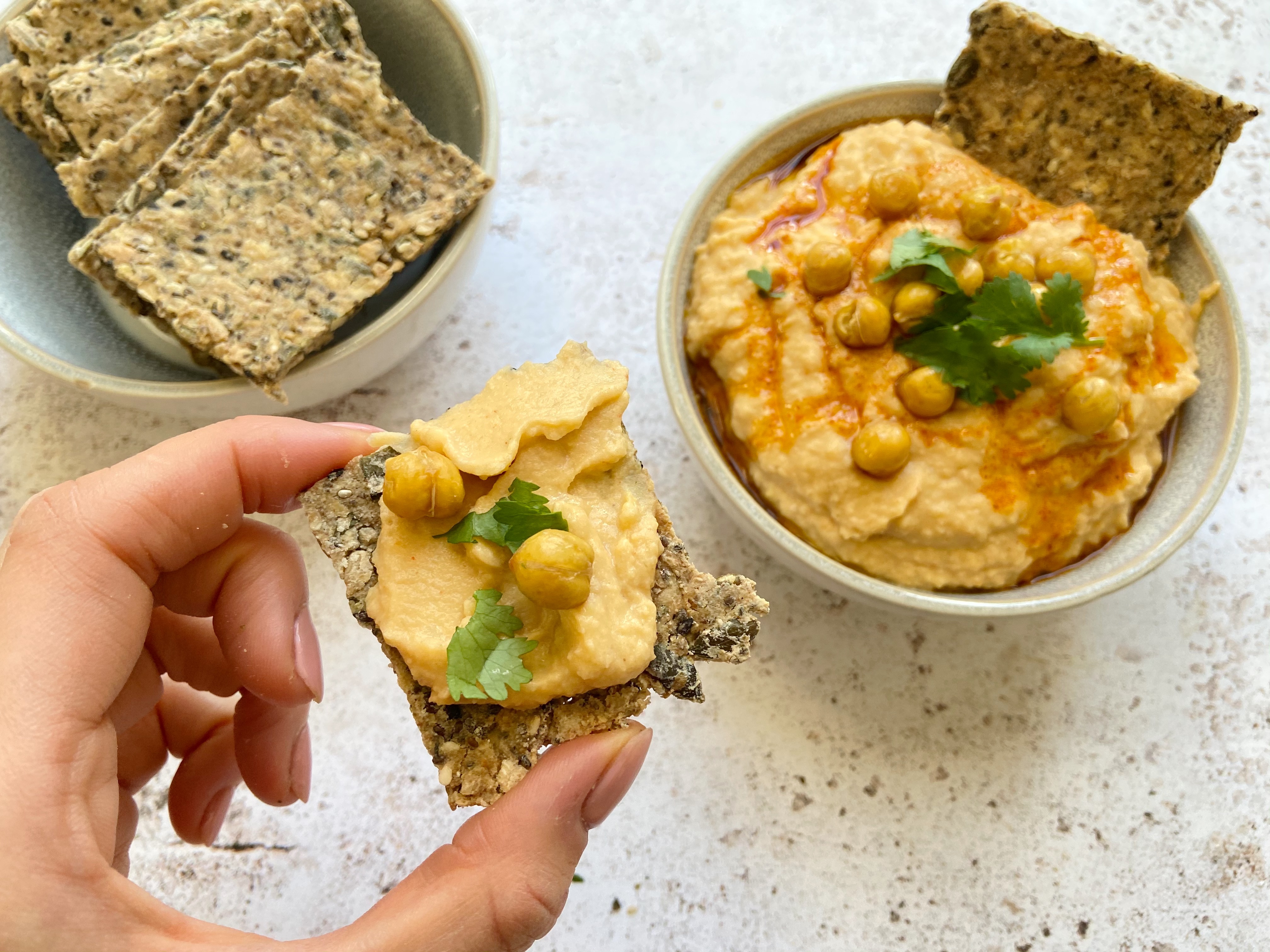 DID YOU MAKE THIS?
Tag @rootedliving1 or use hashtag #rootedliving