This Quick & Easy Chia Seed Jam makes a perfect healthy spread or sauce! Try some this week on toast or a sandwich for a nutritious burst of fruity flavor.
Chia seed jam is a great alternative to using store-bought jams that are loaded with sugar
. This jam uses frozen cherries, but you could use any time of berry. I like to sweeten mine with a dash of maple syrup and squeeze of lemon juice.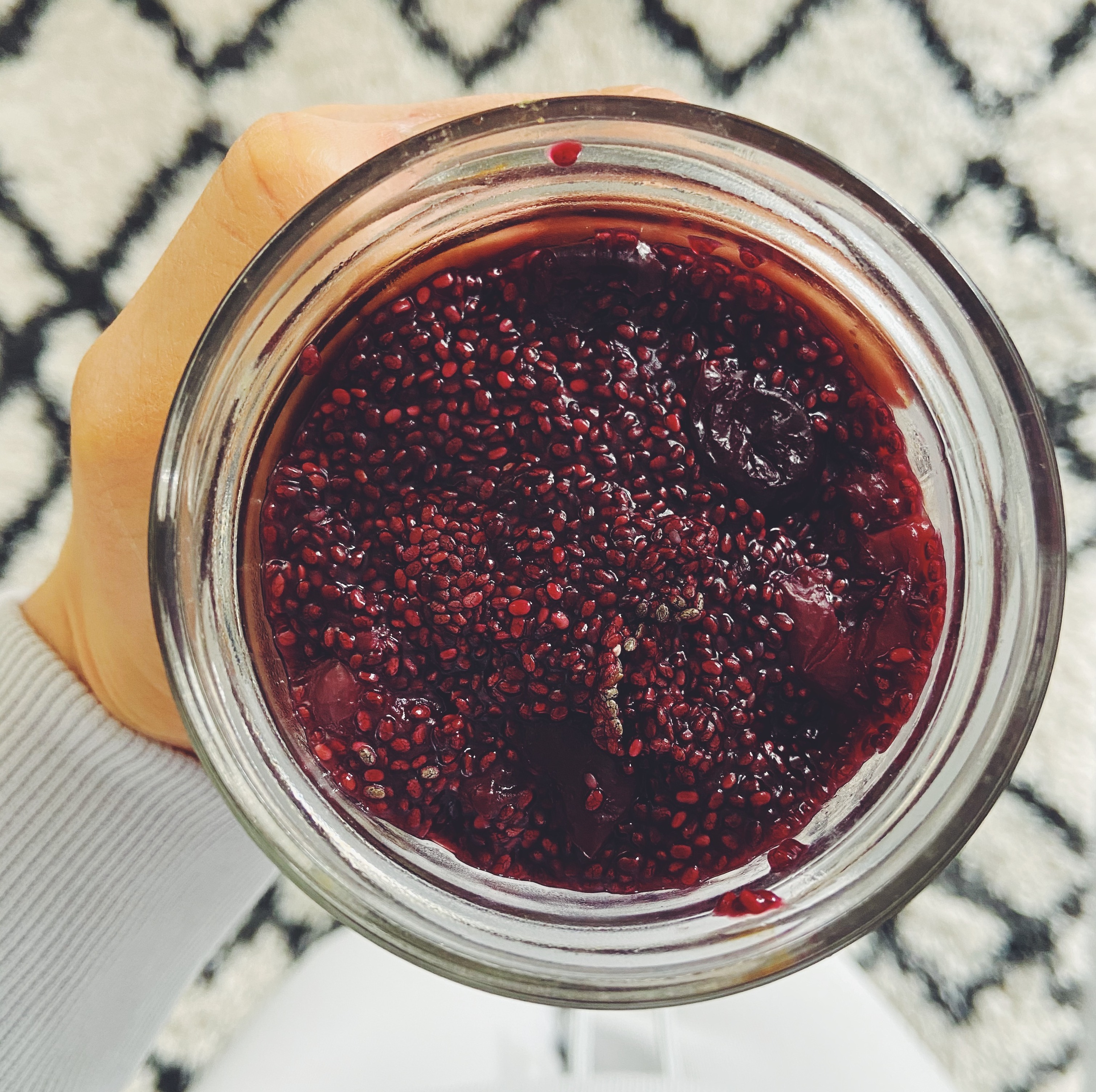 WHY YOU WILL LOVE THIS RECIPE:
1. It only uses 4 simple ingredients
2. Its packed full of Immune supporting Nutrients
3. Its higher in protein than regular store bought jam, so will prevent sugar spikes.
4. It tastes delicious

INGREDIENTS
2 cups frozen berries
2 tbsp lemon juice
1 tbsp maple syrup
3 tbsp chia seeds

METHOD

Add the berries, lemon juice and maple syrup to a pot on medium heat. Let cook down for 15 minutes, stirring every few minutes to prevent the bottom from burning.
Add the chia seeds and mix together, letting cook for another 5 minutes. T
ransfer the jam to a jar and store in the fridge.

This Chia jam will last up to a week in the fridge.

DID YOU MAKE THIS? TAG @rootedliving1 or #rootedrecipes