This Pumpkin Pie Smoothie has all the flavours of Autumn, and takes just five minutes to make. Enjoy for breakfast or a tasty snack.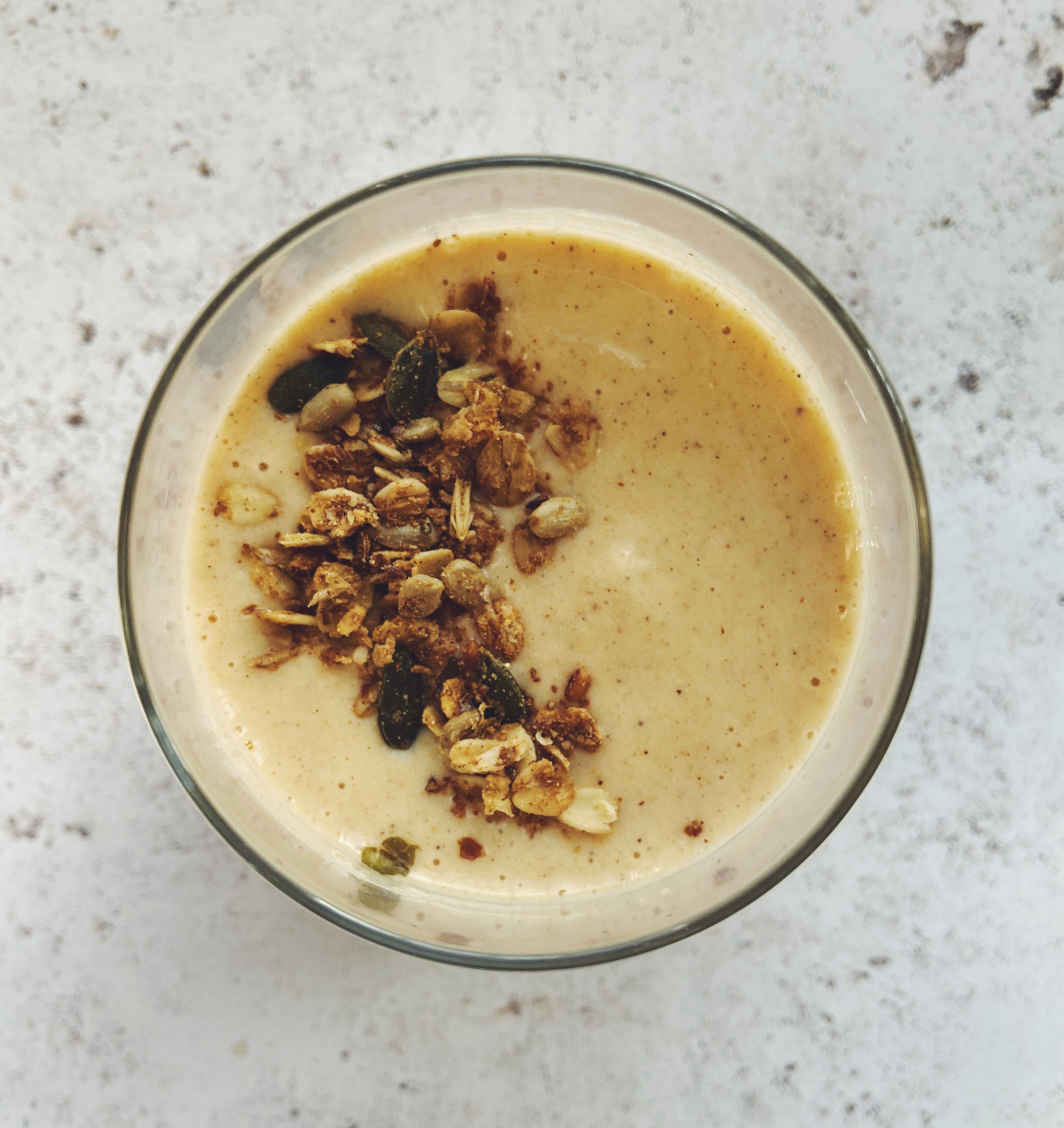 This recipe is easy to make, naturally vegan, gluten free and refined sugar free.
I have been loving making this for breakfast, as it gives me all the warming vibes.
HEALTH BENEFITS OF PUMPKIN
Pumpkin is naturally high in Vitamin A and Vitamin C and packed with antioxidants, that are essential for supporting the Immune System (especially during the colder months). Pumpkin is also low in sugar and therefore wont cause a rapid rise in your blood sugars, helping to keep your energy stable throughout the day.
If you are not much of a pumpkin lover, you could always use sweet potato or butternut squash instead of pumpkin. Equally if you don't like/want bananas you could swap for another fruit (mango, avocado, papaya) or for a lower sugar opetion use cauliflower, avocado or courgette.
You can use fresh pumpkin or canned pumpkin (to make things easier)
INGREDIENTS
1 cup pumpkin puree
2 frozen bananas
2 Medjool dates (pitted)
1-2 tsp pumpkin spice
1/2 cup yogurt of choice (I used almond)
1/4 cup ground golden linseeds/flaxseeds
1 cup oat milk
INSTRUCTIONS
1. Place all the ingredients in to a high power blender
2. Add more or less milk to create desired consistency.
3. Pour into a glass and enjoy with straw or spoon.
Note: Use frozen bananas to create a thick milkshake consistency.