How to get more vegetables into your Diet
We all know that eating fruit and vegetables is important for our health, but it can often be a struggle to get at least 5 portions in everyday, not to mention the ideal 8-10 portions. Including a wide variety of different colour fruit and vegetables everyday can not only help reduce the risk of disease, but optimise health. Fruit and vegetables help us to meet our daily fibre intake, increase antioxidant levels, & ensure we get micronutrients and vital vitamins into our bodies.
In my clinical experience working with both adults and children I have found that adding fruit and vegetables in to your everyday meals, means that you can pack more veg in without even realising. Here are some of my top ways to get in more vegetables.
1. Smoothies
Smoothies are a great way to pack in more fruit and vegetables ( that even the kids will love) I love adding handfuls of spinach, kale and even frozen courgette or cauliflower chunks (trust me when I say they make a smoothie so creamy) Vegetables are a great way of adding nutrients without compromising on the taste as they are often flavourless. The other great thing is that you can add frozen vegetables which often work out cheaper, and prevent any food waste. My current favourite smoothie recipe is my green smoothie: With frozen banana, mango, courgette, spinach, almond butter, coconut milk and ice cubes) Let me know if your try it.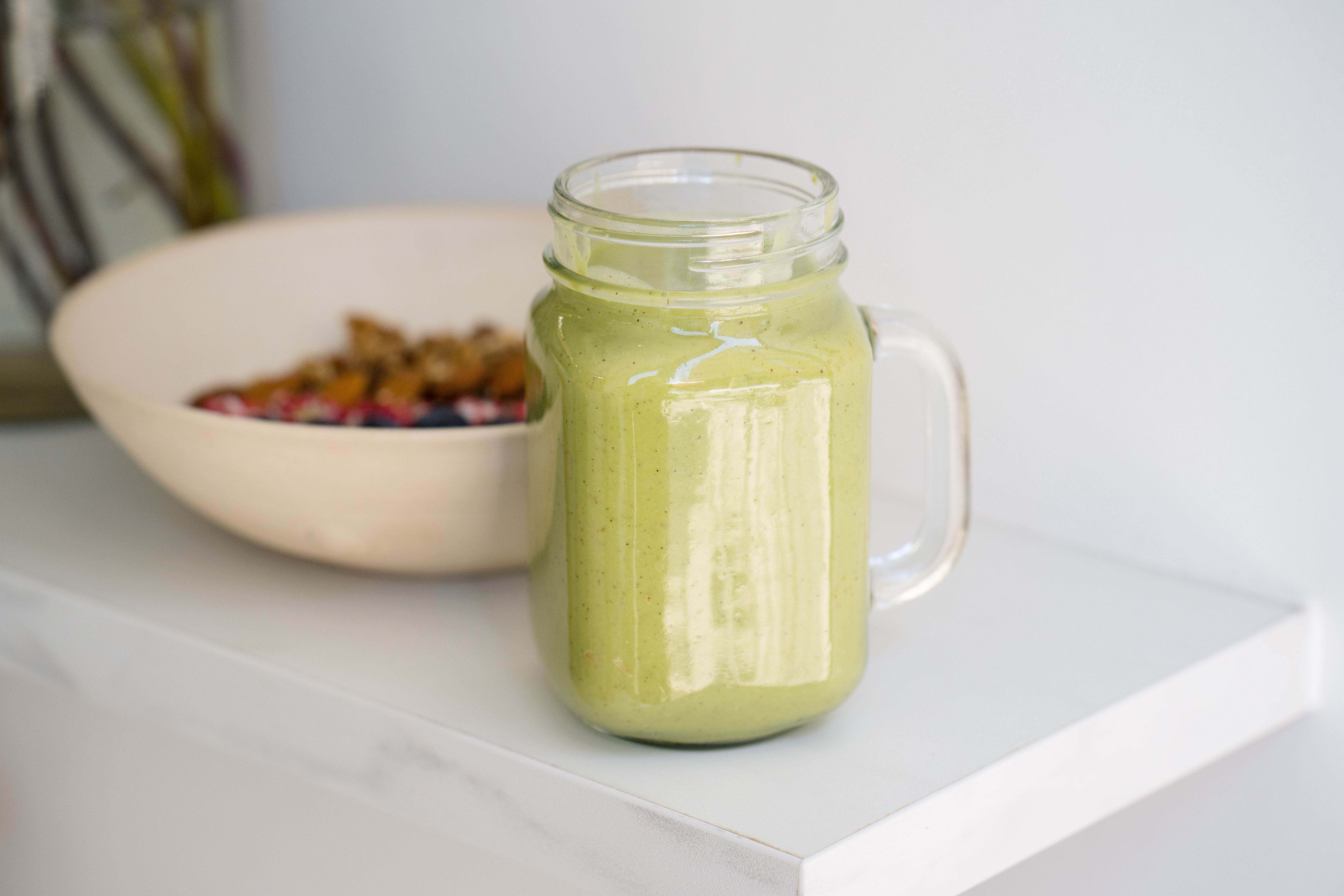 2. Soups
Soups are another great way to pack in the vegetables. The great thing about soup is you can use up all those left over straggles that get pushed to the back of the fridge. It is also a great way to add in herbs and spices that have lots of medicinal benefits. Every couple of weeks I will make a big batch of soup with whatever veggies I have lying around. I then freeze the soup into portions and keep in the freezer. Adding lentils, chickpeas or beans are a great way to add in some additional protein helping to keep you fuller for longer, and bulk out the soup. Soups are cost effective and once you start playing around with flavours, you will discover what works well together.
My current favourite soup is roasted carrot, harissa and lentil soup. I just roast a whole bag of carrots in olive oil, harissa paste and salt. Once soft I add to a blender with cooked lentils, a tbsp. tahini, 1/2 tsp cumin and a dash of lemon juice and water to get desired consistency.
3. Stir-fry
Stir-fry are one of my favourite meals. I love how quick and tasty they can be and a perfect opportunity to get in your 5 a day. The wide variety of vegetables makes a vibrant, colourful and delicious meal. Some of my favourite things to add in a stir fry include broccoli florets, mushrooms, sugar snap peas, bean sprouts, shredded cabbage, kale. I also love to add tofu, sesame oil and some crunchy cashew nuts.
4. Slow cooker meals
These are my go to mid week meals. Not only are they are time efficient, but I love that you can just throw everything into a slow cooker and let it do its thing. I often add, onion, garlic, peppers, squash/sweet potato, kale, chopped tomatoes, + a protein source such as chickpeas, beans, or quinoa. Adding in spices such as paprika, salt & pepper really adds a depth of flavour. You could also add in some chicken for a more filling dish.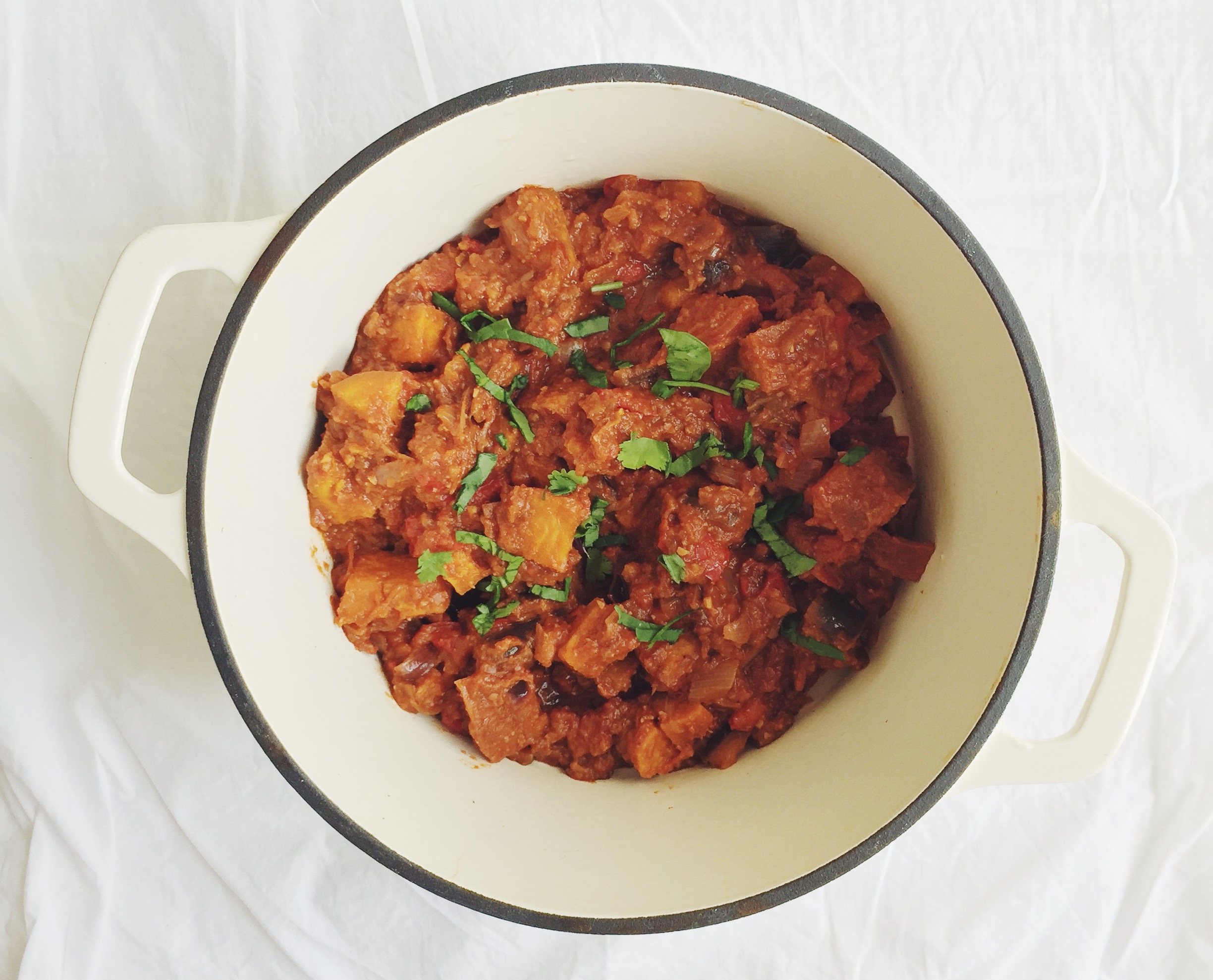 5.Dressing & Dips
If you are anything like me you love a dip. Hummus is a staple in my house and a constant snack alongside some crunchy carrot sticks. I love playing around and adding in different vegetables such as beetroot, roasted carrot, sweetcorn, edamame beans, or frozen peas. Quick, simple and some added nutrients. Below is my edamame, pea and tahini dip which is frozen edamame & peas blended with 1tbsp. tahini, salt, pepper, lemon juice, chickpeas, and garlic.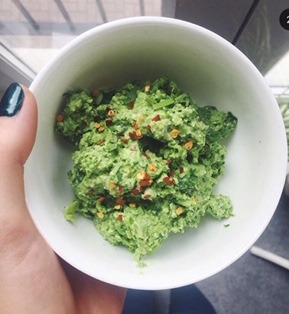 Let me know if you found these tips useful, and what your favourite ways to pack more vegetables into your diet are.
Love H x