Super light, pillow-y and fluffy, AND SO EASY to make with just 4 ingredients! You won't be able to go back to shop bought.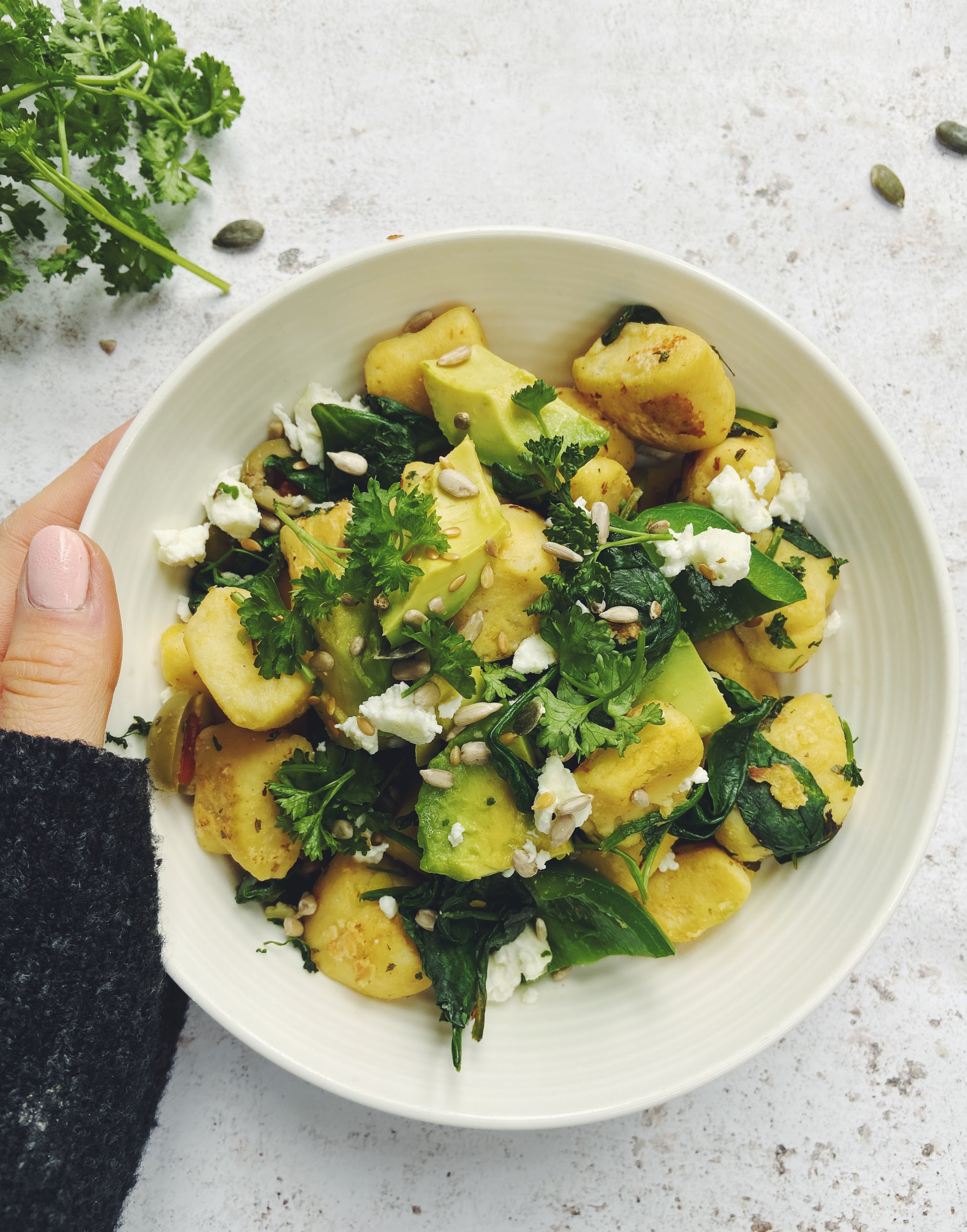 INGREDIENTS (serves 2)
Gnocchi
1 large baking potato
1 cup chickpea flour/ Gram flour
Pinch of salt & pepper
2 tsp dried parsley
Other Ingredients
Large handful of chopped parsley
2 cups spinach
1 avocado, cut into chunks
1 green pepper, cut into strips
1/4 cup crumbled feta
1/4 cup mixed seeds
Juice of half a lemon
METHOD
Start by peeling your potato and cutting into quarters. Heat a saucepan with water and a pinch of salt and boil the potato until cooked and soft. Remove the potato, and add to a bowl. Using a fork, mash the potato. Add the chickpea flour and seasoning. Using your hands mix everything together, until it is well combined and comes together into a ball of dough.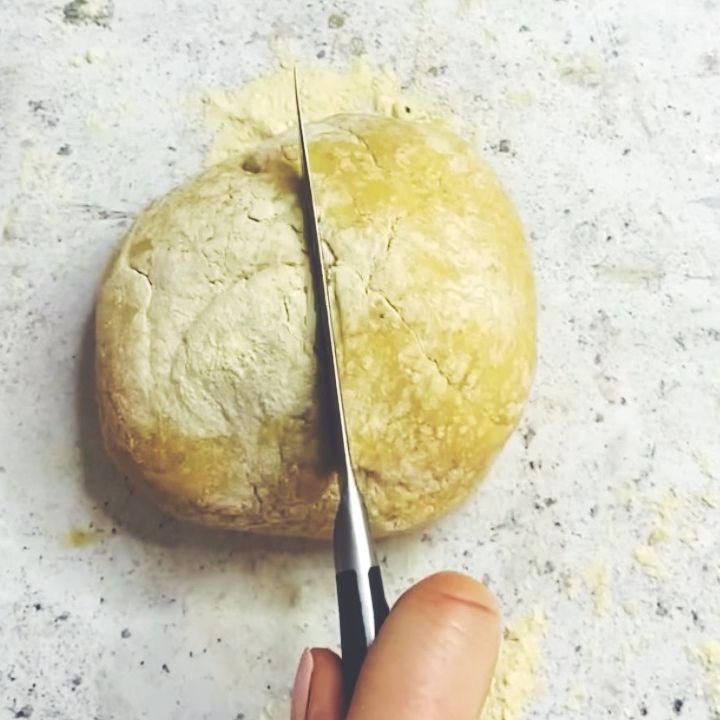 Flour your surface and knead the potato mixture for a couple of minutes. Cut the dough in half. With both halves of the dough roll out into a large log shape, and using a knife cut out 2 cm cubes. Lay the Cubes onto a baking tray, making sure that they don't touch each other.
Bring a large shallow saucepan of water to the boil. Add one-quarter of the gnocchi. When they rise to the surface - after about 2-3 minutes - they're ready. Use a slotted spoon to transfer to a baking tray, making sure there's a little cooking water still on the tray. This stops them sticking together.
Meanwhile In a large frying pan add a tbsp of olive oil and add the sliced green peppers and allow to cook for a couple of minute. Next add in the spinach , gnocchi and lemon juice. Allow to cook for a further 5 minutes, regularly stirring. Divide between two plates, and top with crumbled feta, mixed seeds, avocado and fresh parsley.
DID YOU MAKE THIS? TAG @rootedliving1 or #Rootedrecipes