This is a super healthy recipe that is easy to make and naturally vegan and gluten-free! Prepare the soup at the beginning of the week for a week of quick lunches. Top this soup off with some roasted chickpeas for some extra protein and crunch!


Why you will love this recipe

This soup freezes well and is great for meal prep

It is jam packed full of veggies and plant protein

The combination of greens and coconut milk make for a super lucious and creamy soup.

nb

INGREDIENTS (Serves 4-6)
2 tbsp. olive oil
1 onion
2 leeks
1 head of broccoli - cut into florets
2 cups of kale
2 cups spinach
1 litre vegetale stock
1 can chickpeas
50ml coconut milk
Salt & pepper
INSTRUCTIONS
1.Peel and roughly dice the brown onion and leeks.
2. Place a saucepan onto low heat and add the olive oil. Place the onions and leeks n the pan and sweat for10 minutes ensuring that they don't colour.
3. Add the chopped broccoli, and sweat again for 4 – 5 minutes.
4. Add the vegetable stock, kale and spinach.
5. Bring to the boil then simmer for 20 minutes, and then add the chickpeas.
6. Remove the pan from the heat & blend. Add the coconut milk & season with salt and pepper to taste. If it's slightly to thick add more coconut milk until the right consistency.
Toppings: Toasted nuts, seeds, vegetable crisps, chickpea croutons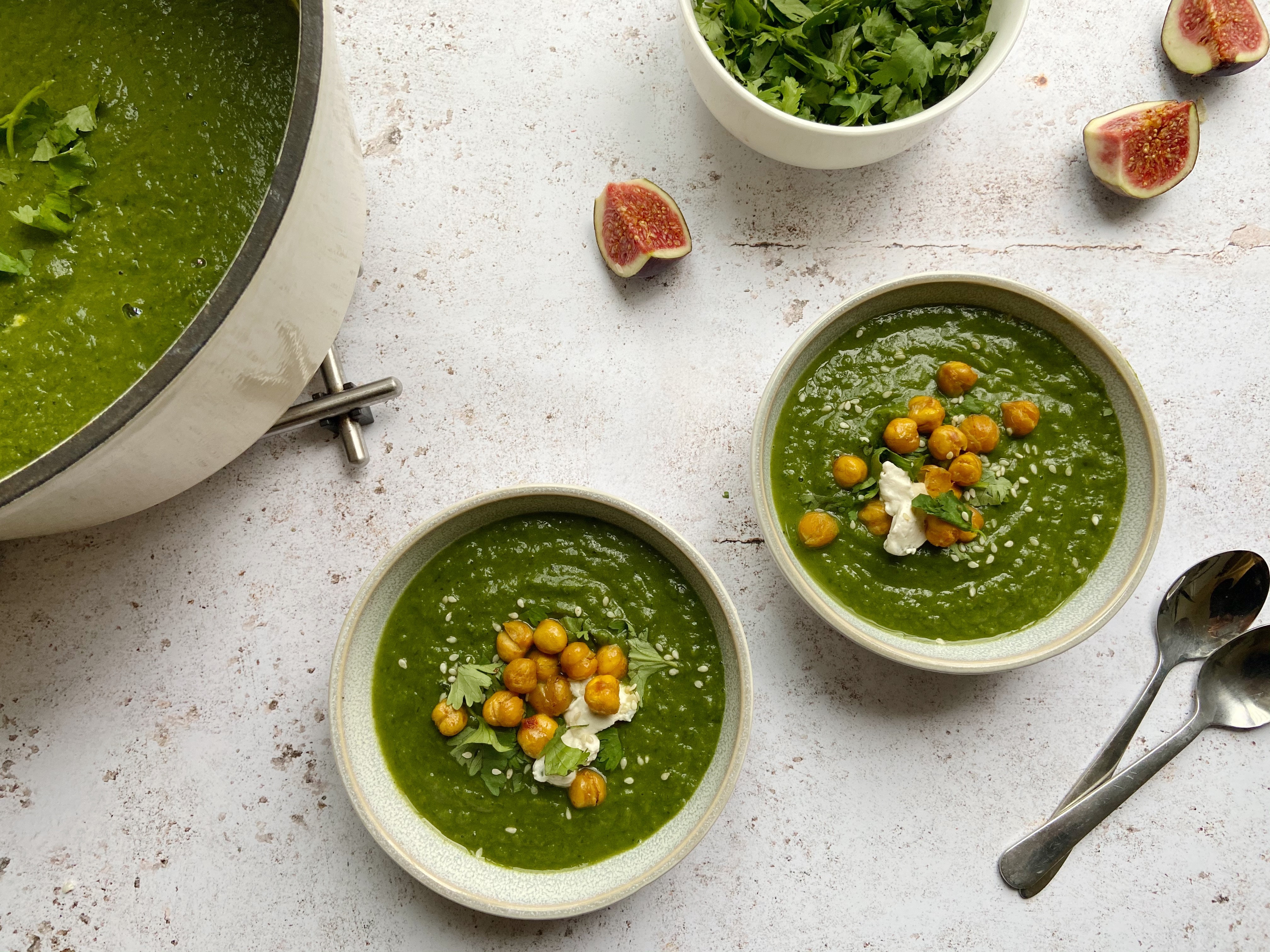 DID YOU MAKE THIS? Tag @rootedliving1 or hashtag #rootedliving1