These delicious high fibre rolls are made with nutrient rich flaxseeds, eggs and mixed herbs. Why not try making in large batches for the ultimate summer picnic or for a working lunch.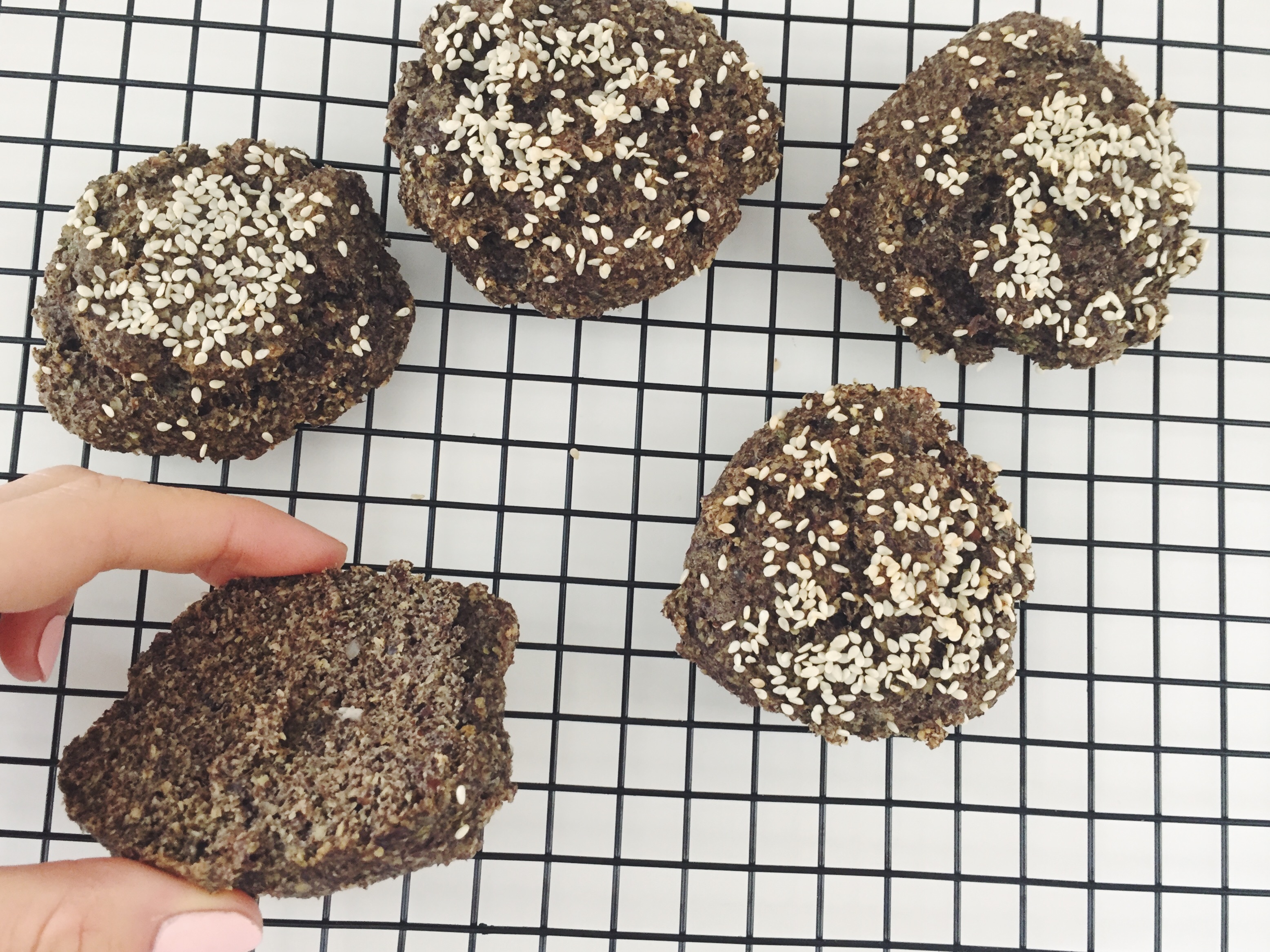 Flaxseed Buns (makes 8 buns)
Ingredients
2 cups flaxseeds
1 tsp bicarbonate of soda
1 tsp salt
1 tbsp mixed herbs
3eggs
6 tbsp. water
Method
1. Place dry ingredients into a bowl and mix.
2. Crack the eggs in and add the water.
3. Leave for 5 minutes
4. Form into ball and sprinkle with sesame seeds
5. Pop in the oven for 20 minutes.

Unlike regular bread rolls, these buns are high in fibre which is essential to overall health. The bugs that live within our gut feed on fibre, so it's important that we eat plenty of fruit, vegetables, nuts, seeds and whole grains everyday.
Try swapping your regular white bread for one of these bread buns will help to boost your daily fibre, and keep everything moving along nicely.
Make sure to tag @rooted_living1and share the recipe with others x