Flax And Coconut Porridge
I can't stop making this deliciously warming bowl of porridge made with flaxseeds and coconut! I also have been loving stewed fruit at the moment. I simply chop fruit (usually apples, plums or red berries) and cook them in a dash of water and cinnamon until soft, delicious and caramelised.

This is a perfect breakfast or snack, as it takes less than 3 minutes to prepare. It is naturally gluten free, vegan and packs in a whole lot of fibre!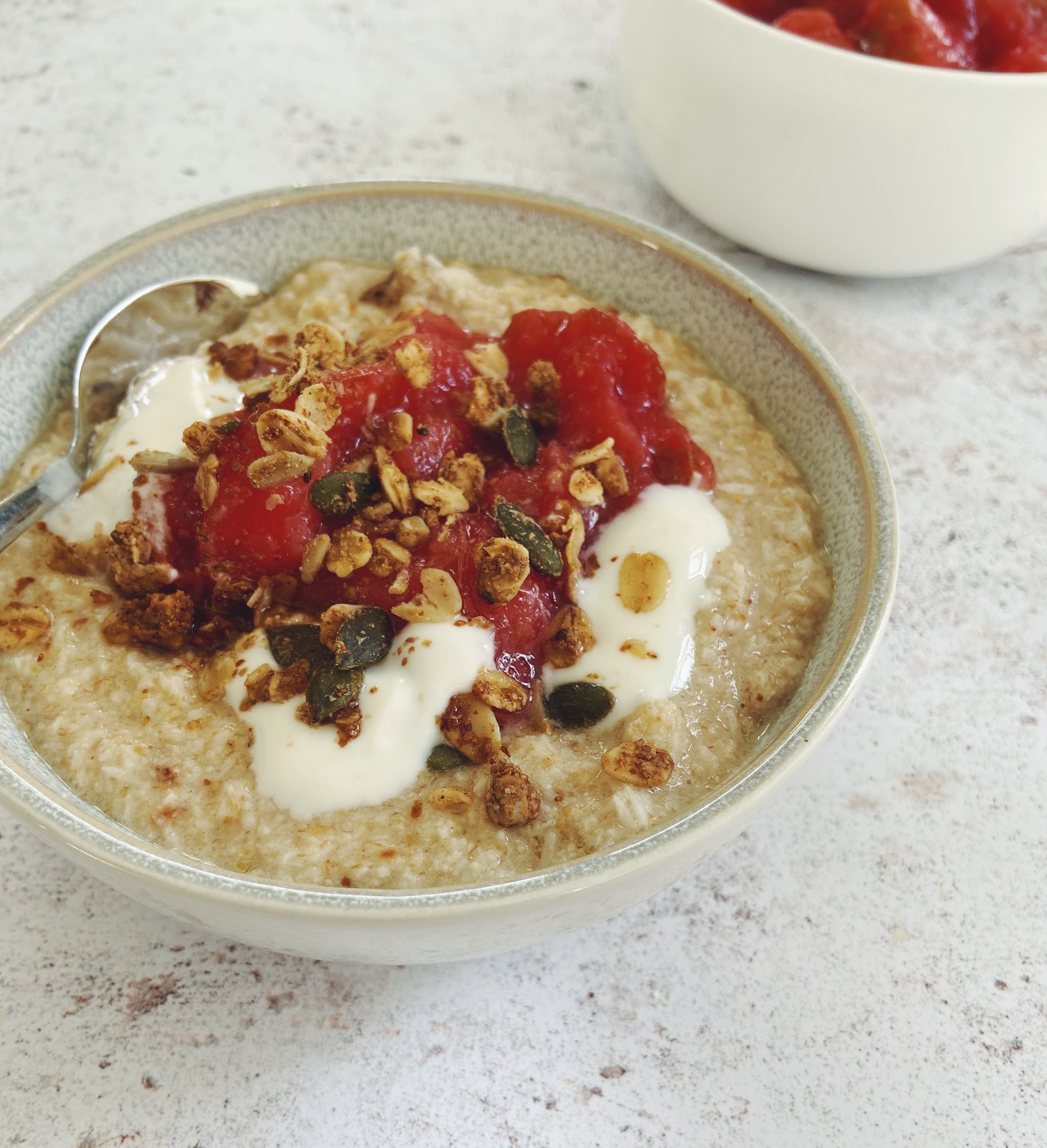 PORRIDGE
1/3 cup ground flaxseeds
1/3 cup shredded coconut
1 scoop vanilla protein
1 cup oat milk
STEWED FRUIT
2 large bramley apples, chopped
1 cup blueberries
METHOD
In a saucepan, add the bramley apples, blueberries, a pinch of cinnamon and a dash of water. Cook on a low heat until the fruit is soft and can be easily mashed with a fork.
For the porridge, add all the ingredients to a saucepan and continually mix. Cook for 1-2 minutes before serving. Serve with stewed apple and a sprinkle of seeds.