Healthy and moreish homemade five seed crackers are a tasty snack by themselves or with your favourite dip.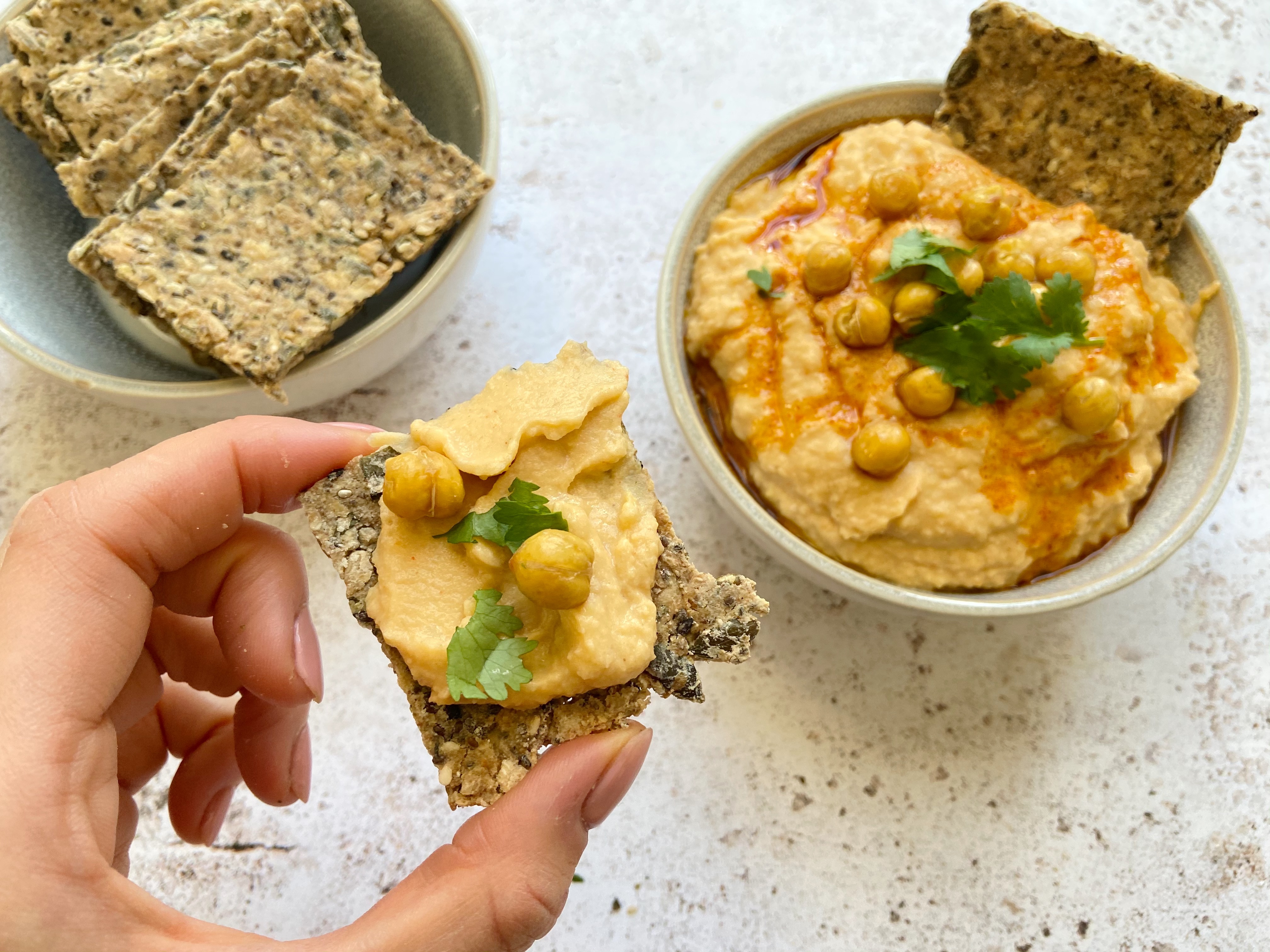 The name says it all really. These crackers are made from sunflower seeds, pumpkin seeds, chia seeds, flaxseed (linseed) and sesame seeds.
These healthier alternatives to shop bought crackers are jam packed full of fibre, which plays a vital role in keeping your gut healthy!
I love spreading mine with my homemade sweet potato hummus:
https://www.rootedliving.co.uk/blog/roast-sweet-potato-hummus
and some crispy chickpeas.
INGREDIENTS
1 cup buckwheat flour
1/2 cup jumbo oats
1/4 cup ground flaxseeds
1/4 cup pumpkin seeds
1/4 sunflower seeds
1/4 chia seeds
1 tbsp olive oil
1 tbsp mxied herbs + sea salt
1/2 cup water
INSTRUCTIONS
1. Add the buckwehat floiur, oats, seeds and mixed herbs in to a bowl. Add the olive oil and water and mix well.
2. Leave the mixture for 5-10 minutes so that the chia seeds have absorbed the water.
3. Line a baking tray with parchment paper. Use a rolling pin to roll the dough very thin in between the two sheets of parchment paper. The ideal thickness is about 3-4mm. Too thin and the crackers will be very fragile, too thick and they'll be more like a seed cookie than a cracker.
4. Remove the top sheet of paper and use a knife to cut the dough into snack-sized pieces
5. Bake in the oven for an hour or untilnice and crispy. (switching the crackers over half way.
6. Remove from the oven, allow to cool, then break into irregular shards. Store in an airtight container.
DID YOU MAKE THIS?
Tag @rootedliving1 or hashtag #rootedliving