Chickpea 'Chuna' on Rye Bread
This speedy lunch idea takes less than 10 minutes to make, is high in plant protein, fibre, slow releasing energy, colourful rainbow vegetables and healthy fats...and of course taste delicious!!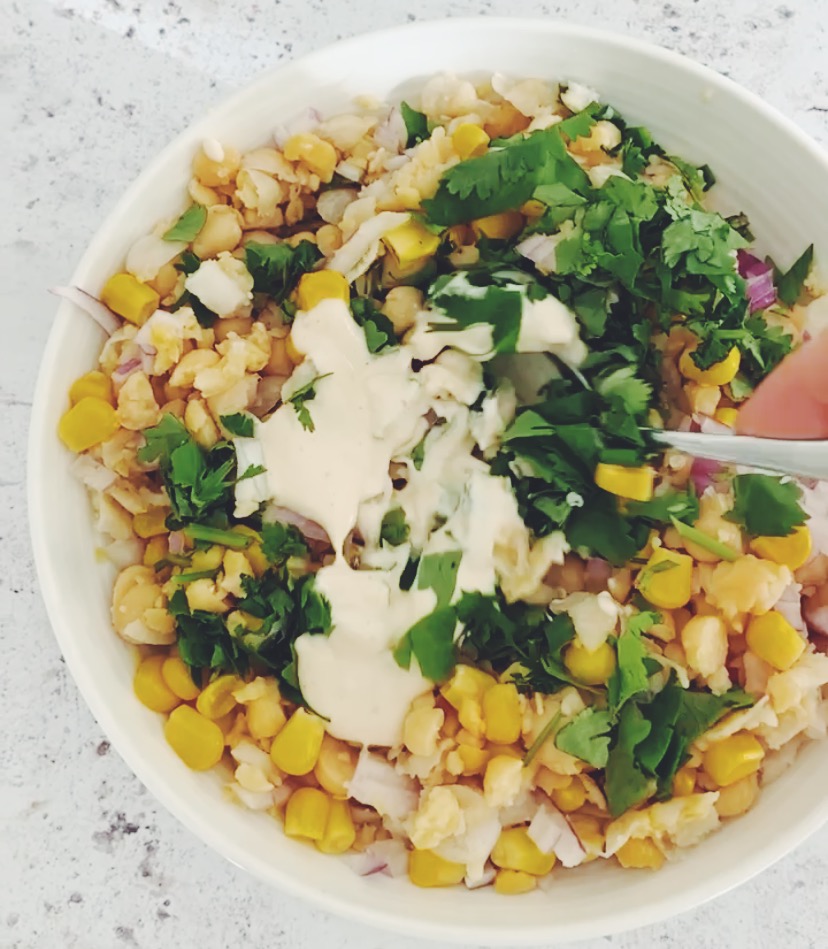 Here is what you will need:
Ingredients (serves 2)
1 tin chickpeas, drained and rinsed
1/2 tin sweetcorn, drained and rinsed
1/2 red onion, thinly chopped
1/2 cup fresh coriander, chopped
Juice of 1 lemon
**2 tbsp cashew mayonnaise
Pinch of salt
**Lemon Cashew Mayo
1/2 cup soaked cashews
Juice of 1 lemon
1 tbsp olive oil
1 tsp dijon mustard
1/4 cup water
Add all ingredients into a blender and blend until thick and creamy.
Method
1. Start by adding the chickpeas to a bowl, and mashing with a fork. (note: you don't want to completely mash them, you want to just break the chickpeas down a bit)
2. Next add the sweetcorn, red onion, fresh coriander, lemon juice, a pinch of salt and the cashew mayonnaise and mix well.
3. Pop a couple of slices of your favourite bread into a toaster and once toasted spoon on the chickpea filling for a delicious quick open sandwich.
Go over to my instagram @rootedliving1 to see a step-by-step video.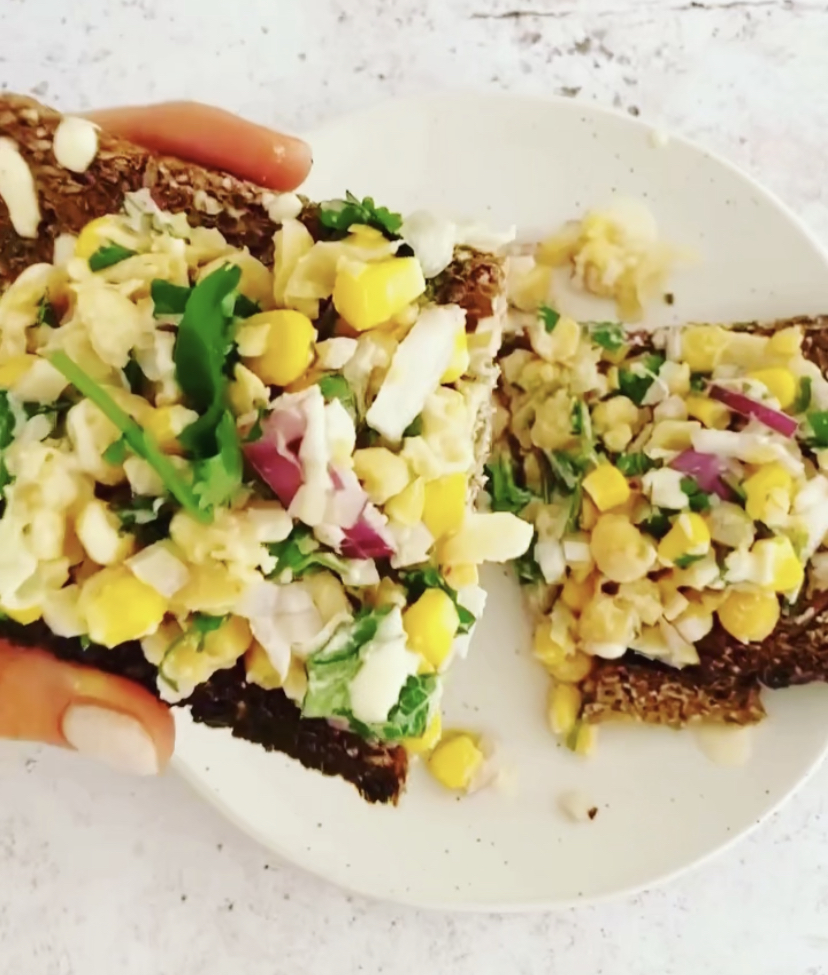 DID YOU MAKE THIS? Tag@rootedliving1 or #rootedrecipes.