This classic chia seed pudding is made with 3 simple ingredients and is perfect on its own or with a variety of toppings.
This chia pudding makes a great breakfast, snack, or dessert. It really is healthy enough to eat any time of the day, and is satisfying & filling, loaded with omegas and protein!
The general ratio is four parts liquid to 1 part chia seeds (1 cup greek yogurt to 1/4 cup chia seeds) However, you may want to experiment with the ratio to find what works for you.
INGREDIENTS IN THIS CHIA PUDDING:

Full Fat Greek Yogurt
Or Coconut Milk (for a vegan option)
Chia Seeds
Cinnamon
- this adds a natural sweetness, but you could also add maple syrup if you wanted it sweeter. I find that with raspberries and almond butter I don't need it.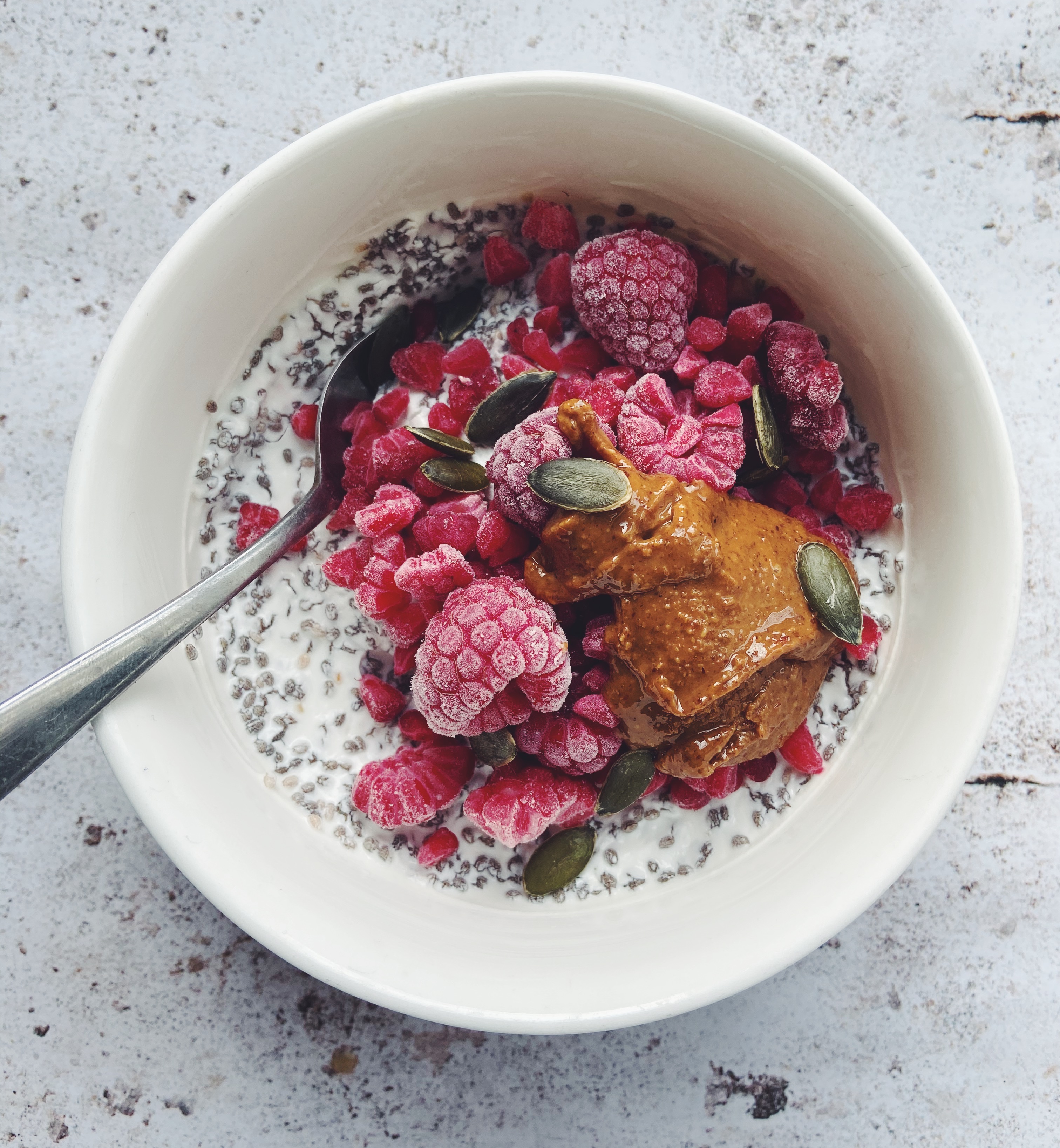 How to make this recipe:
Start by adding the yogurt, chia seeds and cinnamon in a bowl. Mix well. Cover and place the mixture in the bowl for at least 1 hour. You can prepare this the night before at leave in the fridge overnight for the best results.
And that's as simple as it is.
TOPPING IDEAS:
Raspberries & Almond butter
Nut butters
Fruit compotes
Chia Jam
Granola

DID YOU MAKE THIS RECIPE? TAG @rootedliving or #rootedrecipes