The humble cauliflower is a member of the cruciferous family of vegetables. Cruciferous vegetables help to enhance the body's natural detoxification pathways, eliminating excess waste from the body.
Cauliflower contains an impressive array of nutrients including vitamins, minerals, antioxidants and phytochemicals.
I love how versatile it is. You can grate it as a rice substitute, freeze it for smoothies, roast it it as a side dish, use in burgers/fritters, or blend it in soups. You name it the cauliflower can do it!
Here are two of my current favourite recipes for Cauliflower
1. HARISSA ROASTED CAULIFLOWER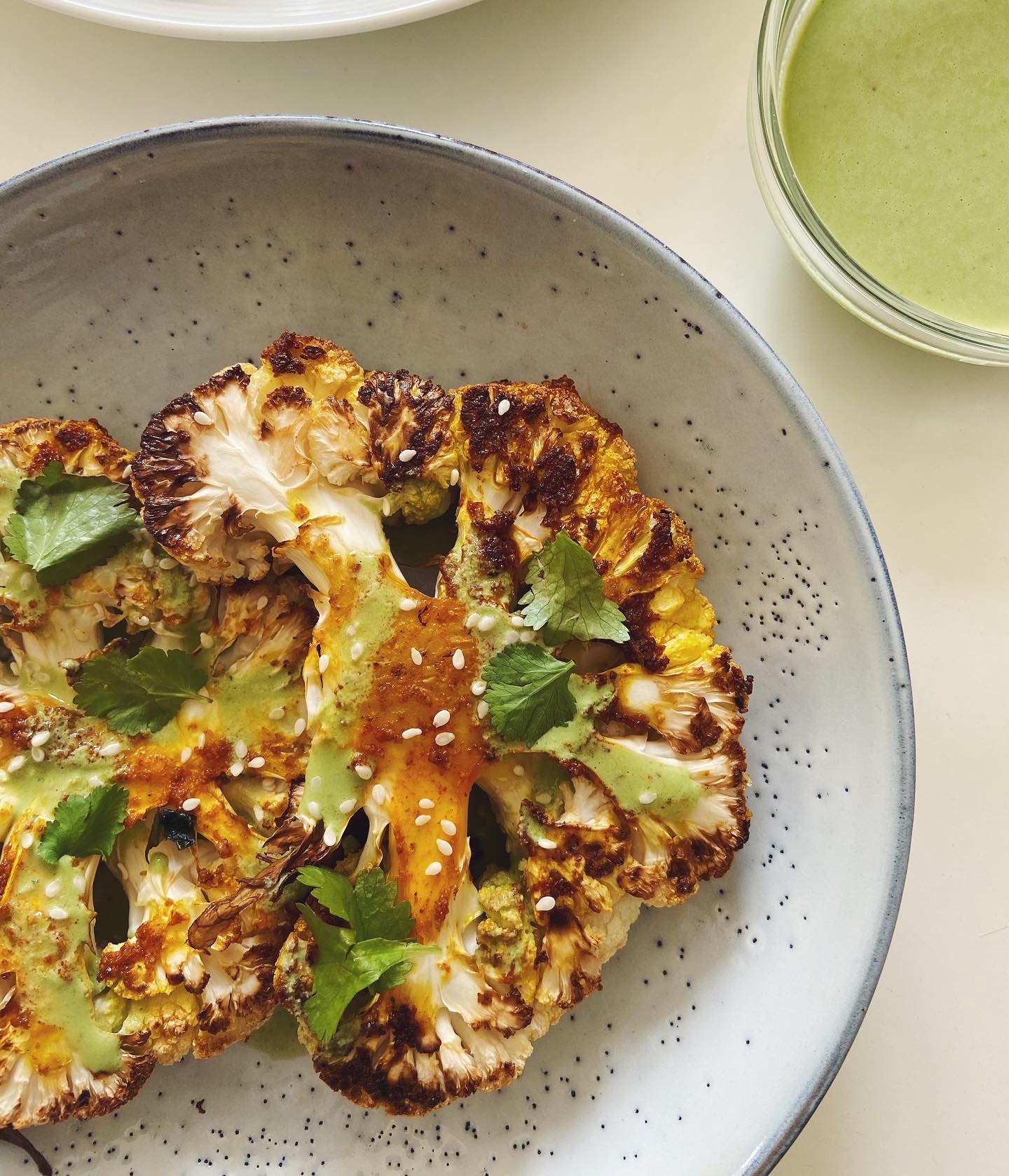 ROASTED CAULIFLOWER
1 head of cauliflower cut lengthways
1 tbsp olive oil
Juice of half a lemon
1 tsp paprika
1 tsp chilli powder
1 tbsp harissa paste
Preheat your oven to 180C. Mix the spices, lemon juice, olive oil and harissa paste together. Gently using your fingers massage the paste over the cauliflower. Pop in the oven for 25 minutes.
Remove and gently flip before cooking for a further 20 minutes until nice and crispy.
I love serving mine with a herby
cashew dressing, roasted chickpeas, and sautéed kale.
2. CHICKPEA COATED CAULIFLOWER NUGGETS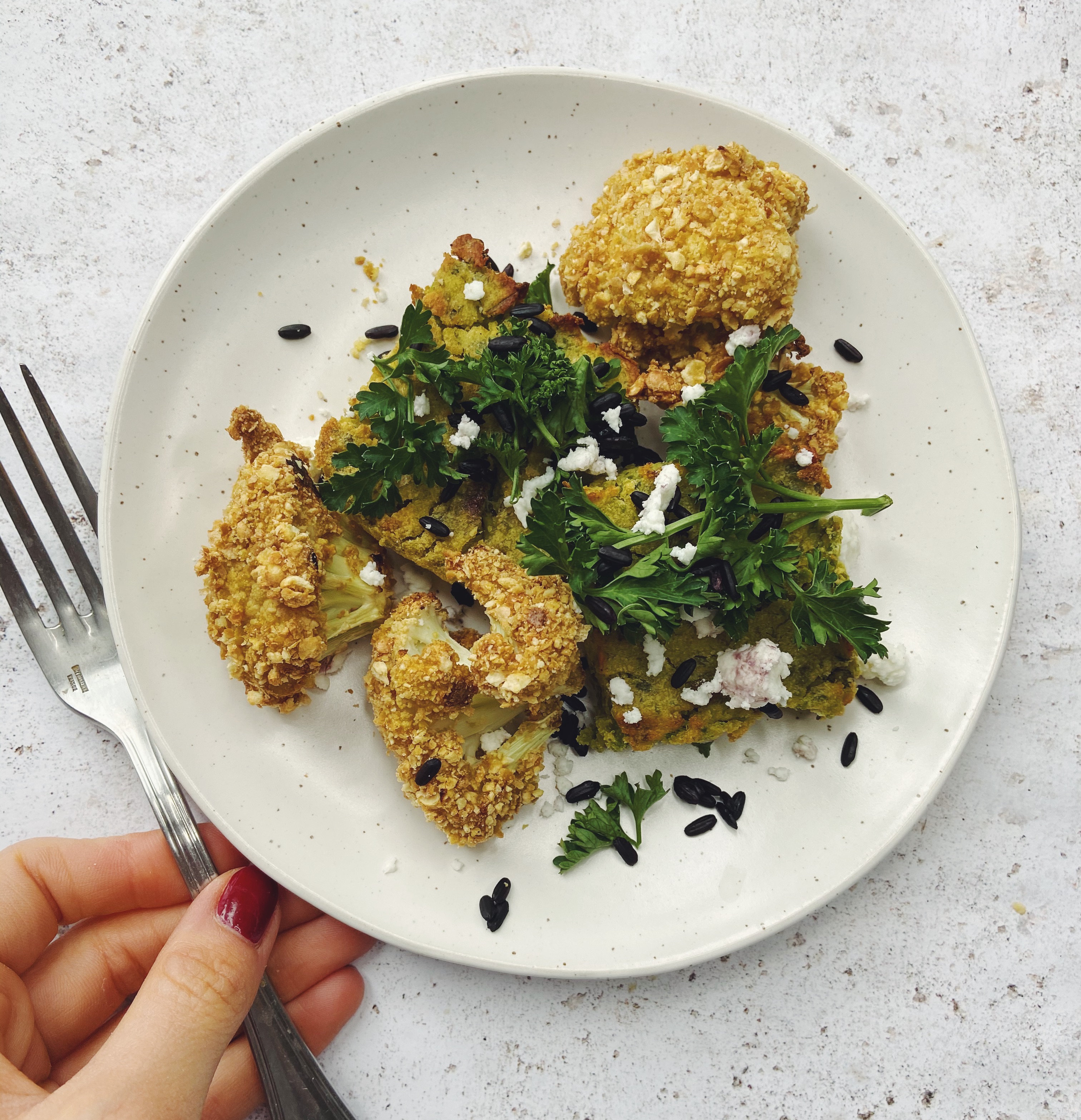 CRISPY CAULIFLOWER NUGGETS

1 head of cauliflower, cut into florets
1 packed of 'Brave" crispy chickpeas
1 egg
Preheat your oven to 180C. Crack your egg in a small bowl and add salt & Pepper.
In a food processor add the crunchy chickpeas and blend until they resemble bread crumbs. Dip each cauliflower floret into the egg mix, then the chickpeas mix and coat well. Place on a lined baking tray. Continue with all the florets and then bake in the oven for 35 minutes or until crispy.
I like my serving mind with fresh parsley, wild rice and a few slices of my Chickpea Farinata (recipe for this is coming)
DID YOU MAKE THESE? TAG @rootedliving1 or #rootedrecipes