Cauliflower & Chickpea Pizza Crust
This Chickpea Pizza Crust is so delicious, naturally grain free and so much easier than making traditional pizza crust, as it requires no yeast or kneading. It is also higher in fibre and protein, making it a much more satisfying option.
Adding vegetables such as cauliflower or courgette has had a bad rep since the clean eating movement, but adding vegetables to pizza bases is actually a really creative way to get in more vegetables, and let's face it, most people could benefit from eating more veggies. What I don't recommend is subbing vegetables for other ingredients like flour. Not only will it taste bland, it will leave you feeling unsatisfied and likely increase sugar cravings later.
This is something I talk a lot about with my clients in 1:1 sessions. The focus is much more on what can we ADD to the diet, opposed to what can we take away. When you focus on crowding in and are nutritionally satisfied you won't be driven by cravings and will be able to enjoy 'occasional' foods mindfully and guilt free.
For this Pizza, I love using chickpea flour also known as gram flour because its got a deliciously savoury taste, is cheap, an high in protein which helps to keep you satisfied for longer. You could also use ground almonds, spelt or buckwheat which all add a delicious flavour and texture.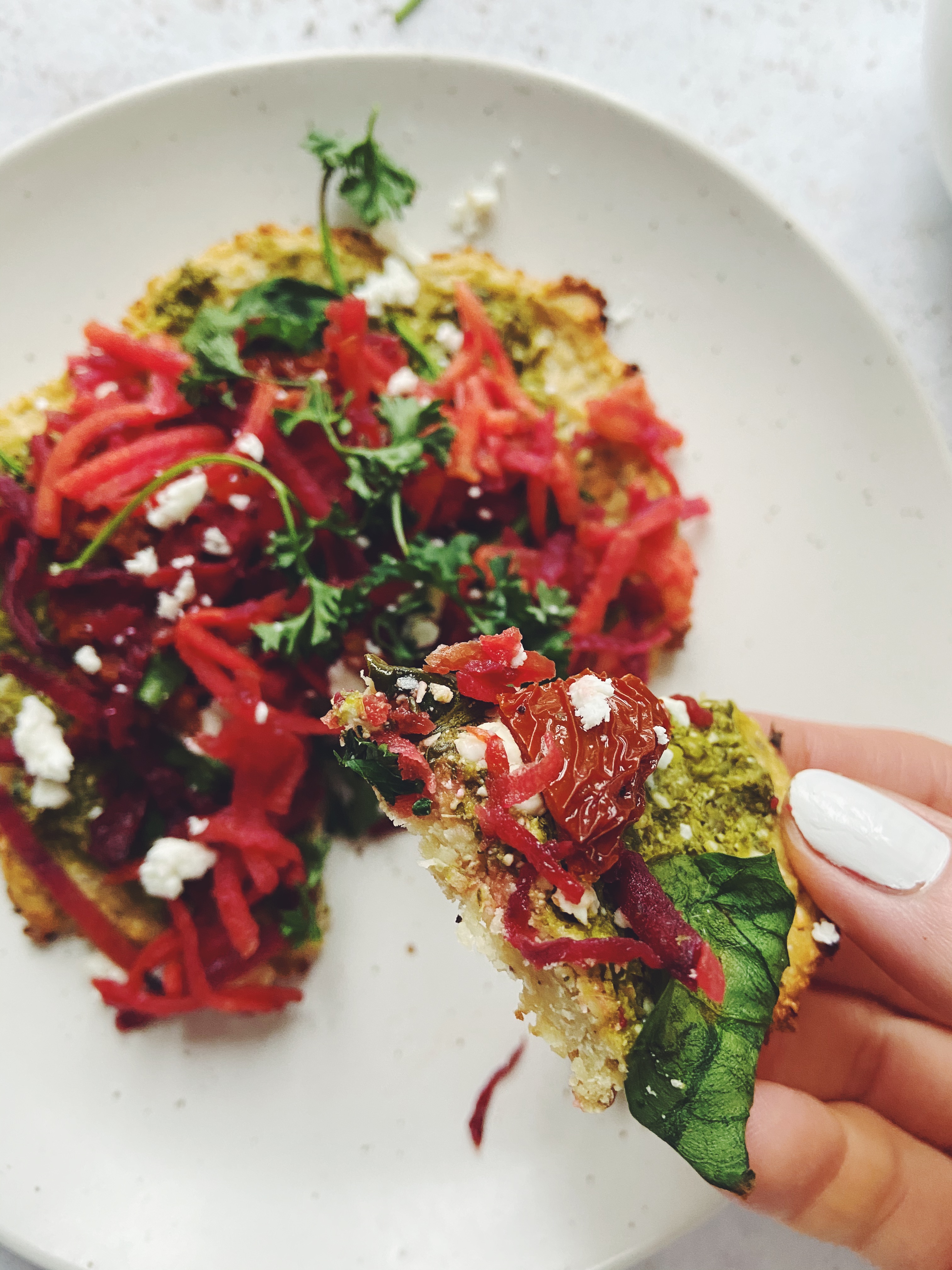 Ingredients (Serves 2)
1/2 head cauliflower
11/2 cups chickpea flour
1 tsp baking powder
Pinch of salt & pepper
2 tsp Italian herbs

Method
Preheat the oven to 180C. Add the cauliflower florets into a food processor and blitz until it resembles a 'rice' consistency. Add the chickpea flour, baking powder, herbs and blitz again until well combined.
Heat a skillet pan (make sure its well oiled) and then spoon the batter into the pan, pressing it down firmly. You can add more of the mixture to make a thick 'deep pan' style pizza, or less for a 'thin crust'. If making two, Repeat the step above into another skillet. Allow to cook for five minutes on the hob, before placing in the oven for 15 minutes. Remove from the oven, and load up with your favourite pizza toppings.

I loaded mine with pesto, spinach, sundried tomatoes & peppers and then placed back in the oven for a couple more minutes. I then topped with beetroot slaw and feta cheese, for the most delicious gut loving meal.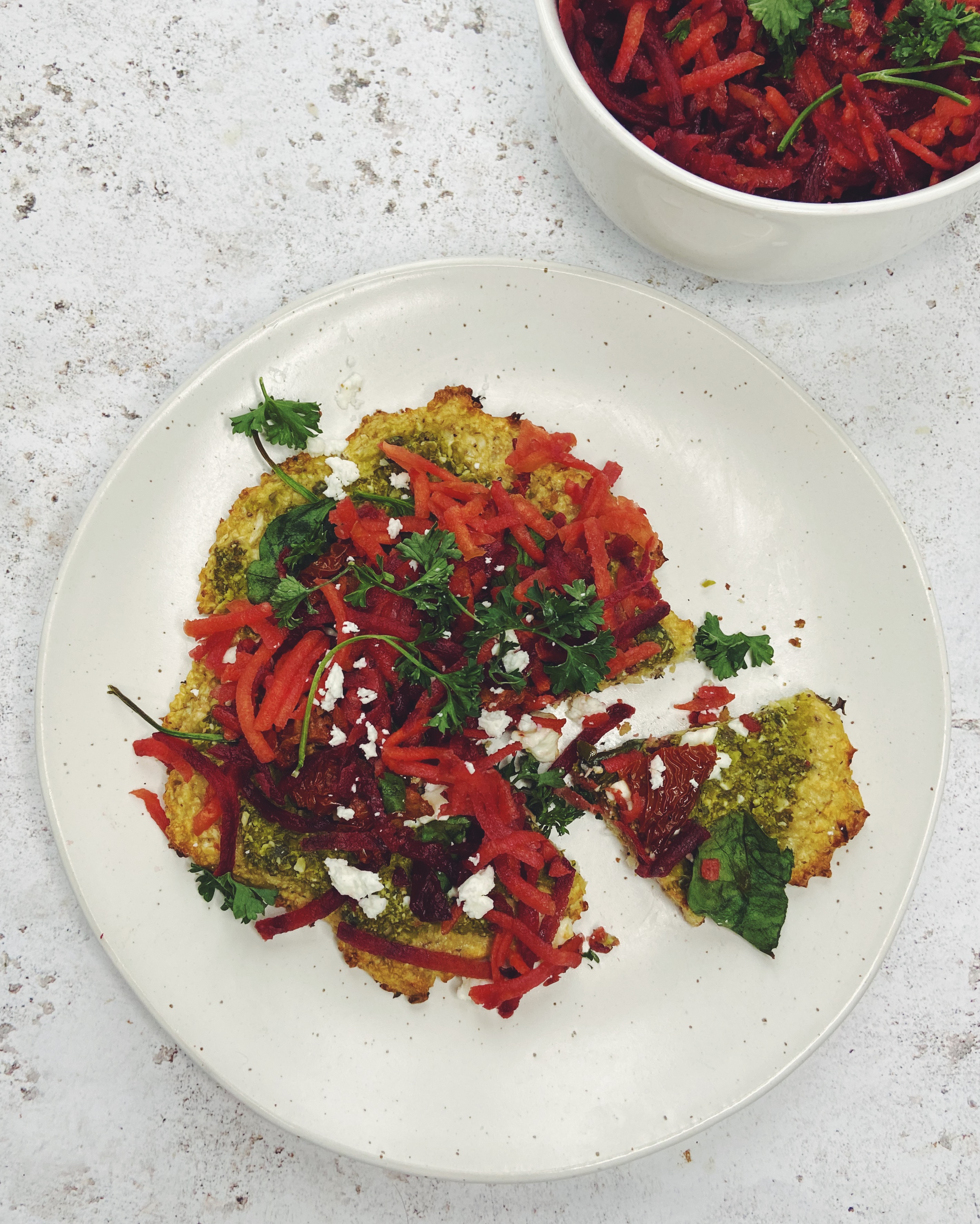 DID YOU MAKE THIS? Tag @rootedliving1 or #rootedrecipes