These delicious no bake cacao oat and tahini cups are a perfect mid-morning or afternoon snack. Packed with slow releasing energy and healthy fats, these little bites will give you just the boost you are looking for. They are naturally vegan, nut free and can be made gluten free (by using gluten free oats)
This recipe uses tahini which is like an earthy nut butter, but made from toasted sesame seeds, making this a nut free option. (You can substitute it with any other runny nut butter) Tahini is a major ingredient in hummus, and is a fantastic source of calcium, Iron and Magnesium.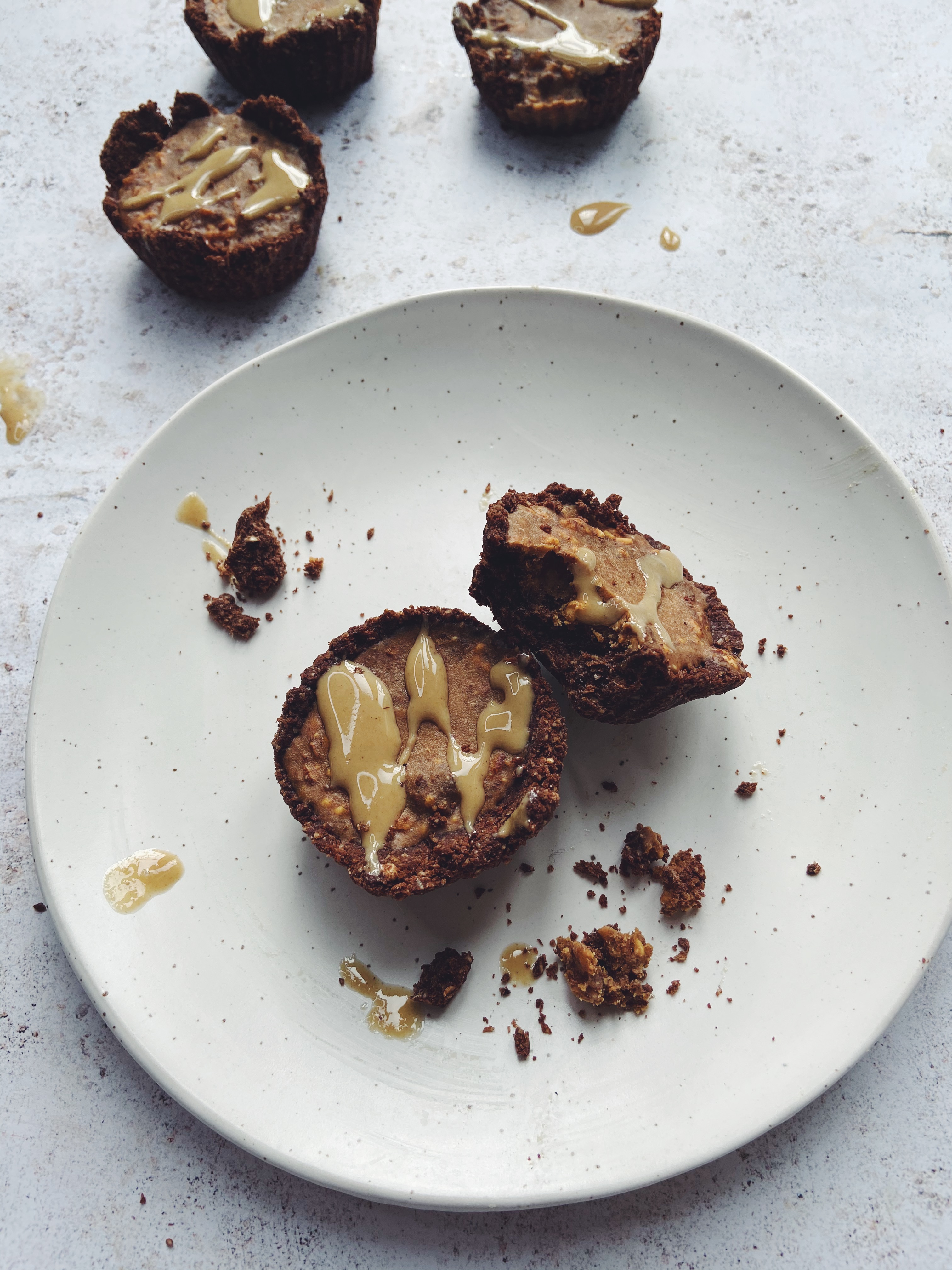 WHY YOU WILL LOVE THIS RECIPE
1. They are easy to make and take less than 5 minutes to prepare.
2. They can be stored in the fridge for up to two weeks or can be frozen and taken out to enjoy time you like.
3. This recipe doesn't use any fancy equipment, just a bowl and muffin cases.
TIPS FOR MAKING THIS RECIPE:
1. To make oat flour, place oats in a blender and pulse for a few minutes
2. Make sure to use a runny tahini or nut butter, as some tahini brands may be thicker and more of a spread.
---
INGREDIENTS
Base1 1/2 cup oat flour
2 tbsp cacao powder
1/3 cup coconut oil
2 tbsp tahini
Filling
1 tbsp Tahini per cup
METHOD
1. In a bowl mix together the oat flour and cacao powder. Meanwhile heat the coconut oil and tahini in a small saucepan. Once melted, pour into the oat mixture and combine well until you get a sticky mixture.
2. Press 1 heaped tbsp mixture into muffin cases, and make a dip in the middle using the back of a spoon.
3. Place the muffin cases in the fridge and leave for 15 minutes.
4. Once the bases have stiffened up, remove and pour in 1 tbsp tahini. Pop back in the fridge and allow to set for a further 20 minutes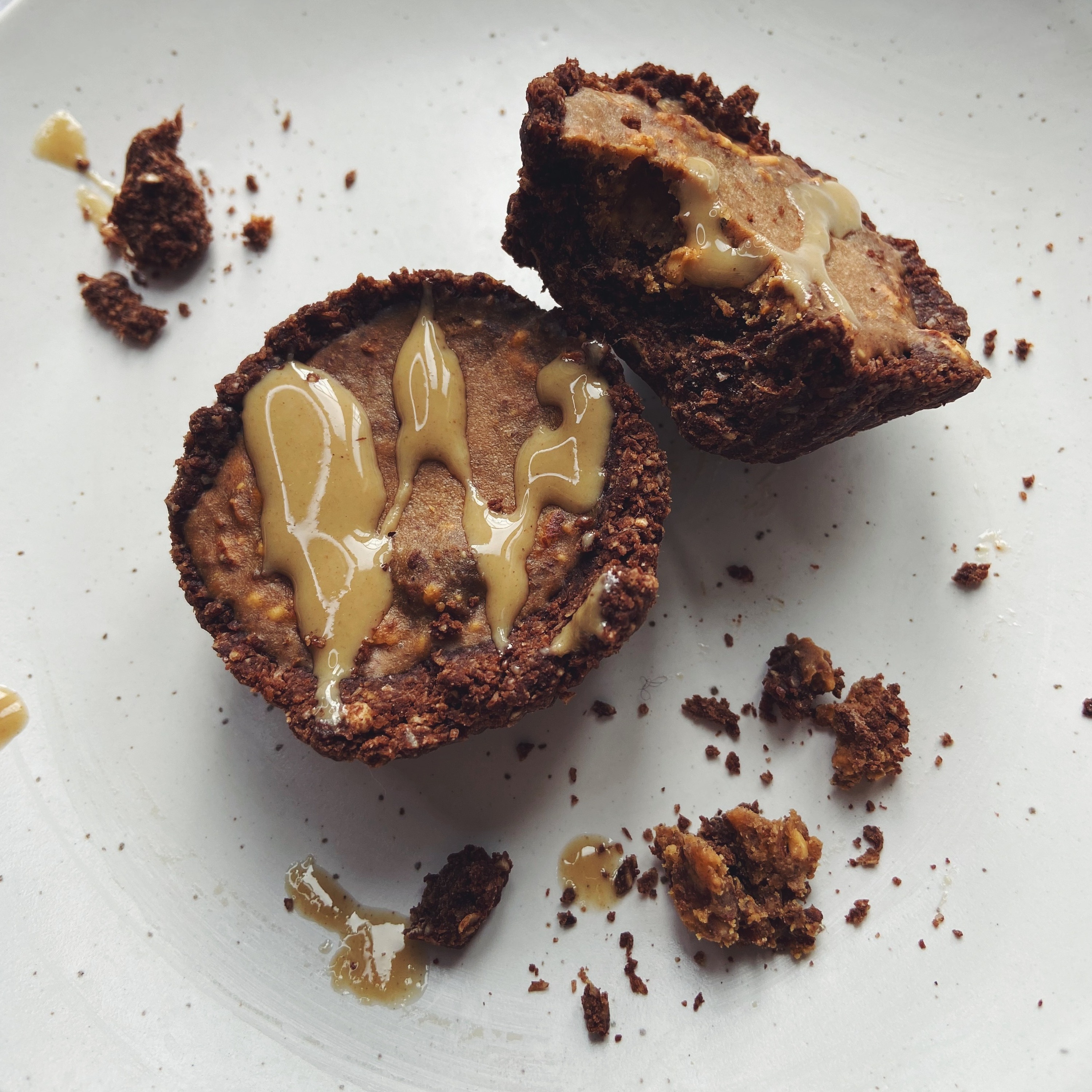 DID YOU MAKE THIS? Tag @rootedliving1 or #rootedrecipes