Cacao & Coconut Energy Bites
In need of a pick me up? These coconut and cacao energy bites are the perfect snack, and so easy to make :)


Ingredients:
2 cups medjool dates (soaked for 1 hour)
1 1/2 cup unsalted nuts (cashes, walnuts, almonds)
2 tbsp. Nutcessity nut butter ( my favourite is caromel cashew)
2 tbsp. Cacao powder
Method:
Place all ingredients int a food processor and blend until the mixture comes together. Divide into bite size balls and then roll in shredded coconut or crushed pistachios.
(Makes 12-15 balls)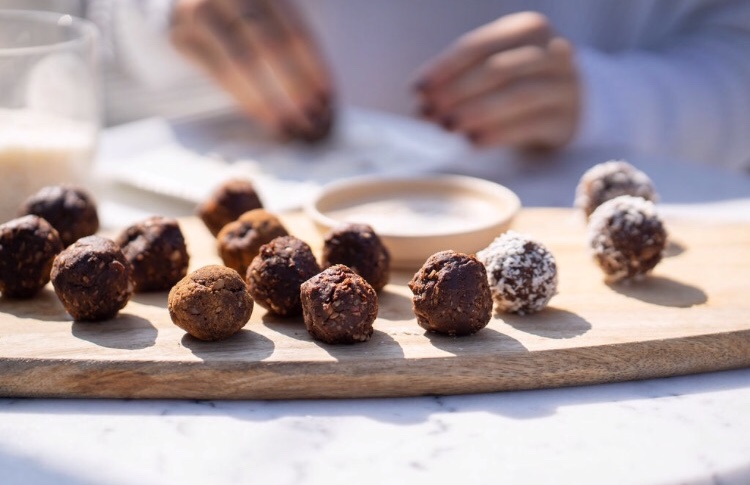 If you love the recipe, please tag & share :)
Love H x